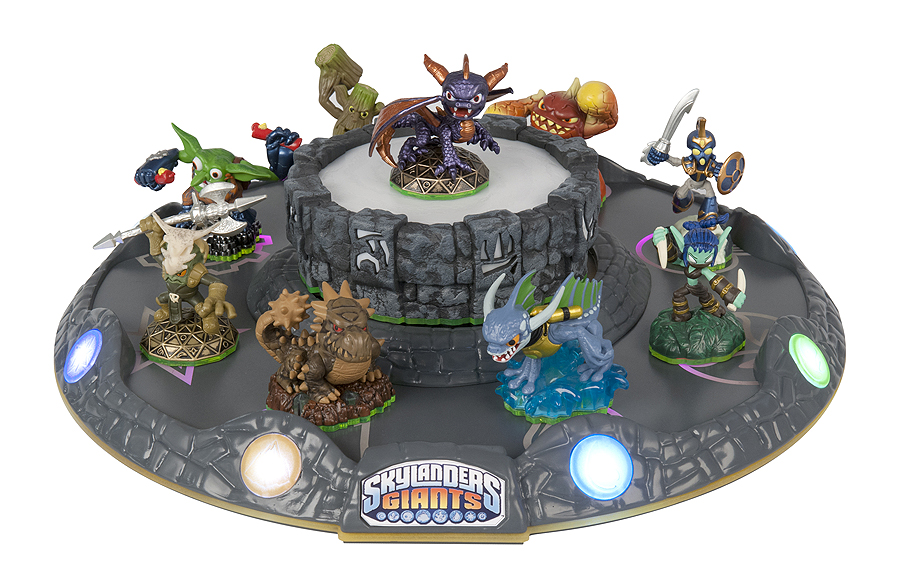 Having invented and incarnated some interesting idea, any American company strive to squeeze out the maximum out of their success. Of course, in the first place there is always an emphasis on its own goods. But often the sale of franchise licenses can bring considerable dividends. Especially when it comes to a children's audience and collectors. What once again demonstrated the success of Activision.
Skylanders Toys characters and sets became number 1 for sales of game figures in the USA and Europe in 2012. Since the launch of the game franchise on the Skylanders Giants and Skylanders Spyro line'S Adventure has passed only 15 months, and these toys have already been bypassed by the popular series Beyblades, Star Wars and Transformers. At the end of January, the number of Skylanders sold figures exceeded 100 million units, and the total trade revenue reached $ 1 billion. According to Eric Hirschberg, General Director of Activision Publishing, for the first time the game franchise reaches such volumes in so much short time.
Recently, the company introduced a new game in the Skylanders Swap Force series. It is expected that the franchise and the new game will become equally successful. The appearance of game figures on it is expected in the fall of 2013. The official presentation of the novelty will be held at the Toy Fair exhibition, which takes place from February 10 to 13 in New York in the congress center «Jacob Kay Jews».
Source: