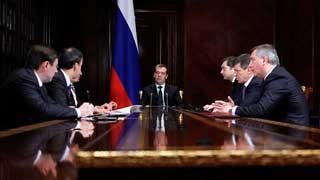 The Deputy Prime Minister Arkady Dvorkovich, who was present at the meeting, confirmed the prime minister that the amendments are already ready, are submitted to the bill and are now under discussion in the government. If the government's conclusion is positive, five by -laws will be required within three months. And the right to use this service, according to the bill, may appear on December 1, 2013.
«Each subscriber will be able to save his number when moving to another operator, while compensation for operators related to maintenance of databases (it will be needed in order to track the passing numbers), will be from the reserve for the provision of universal communication services, that is, in fact, we equate this service with universal services»,— Dvorkovich reported. According to him, initially the cost of the service can amount to no more than 100 rubles, although in the future its size, apparently, will decrease under the influence of the competition between operators.
Recall that in Europe, according to FSUE «Research Institute of Radio» (NIIR), the cost of transferring the number is an average of 8.38 euros. It should also be noted that the implementation of the project, according to MTS, only for operators «Big three» MTS, «Megafon» And «Vimpelcom can cost almost $ 400 million.
Source: