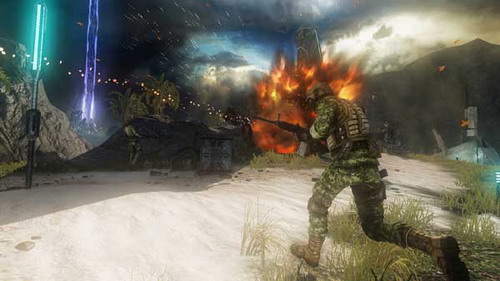 Earlier, developers from this company were engaged in the creation of the Front Mission Evolved project for Square Enix and Gi Joe: Rise of Cobra from Electronic Arts. According to the authors, the game hopes a place for elements of strategy and action movie. Gamers will be able to switch between these modes of the game at any time.
As planned by the authors, the main character will deal with alien invaders on the beach. To win the opponents, it will be necessary to give commands to the control of the navy.
Battleship is created for Xbox 360 and PS3.
Source: