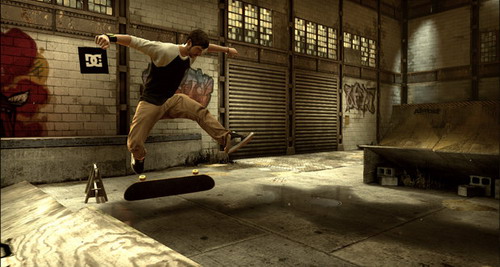 The soundtrack will consist of 16 compositions. The following songs will return here from Tony Hawk's Pro Skater:
Bring the Noise – Anthrax Featuring Chuck D;
Superman – Goldfinger;
When Worlds Collide – Powerman 5000;
Heavy Metal Winner – Consumed;
May 16 – Lagwagon;
No cigar – Millencolin;
You – Bad Religion.
Users will also enjoy 8 new tracks:
The Bomb – PigEon John;
We The PEOPLE – LATEEF the TRUTHSPEAKER;
Marathon Mansion! – PEGASUSES-XL;
Teenage Blood – Apex Manor;
Please Ask for Help – Telekinesis;
Flyentology (Cassettes Won'T Listen Remix) – El -P Featuring Trent Reznor;
USA – Middle Class Rut.
The chief designer Patrick Dwyer said that his colleagues were very carefully selected every song. They had to make sure that the songs corresponded to the atmosphere of Tony Hawk's Pro Skater.
Materials By topic:
The frank failure of the Tony Hawk: Ride;
The failure of the Tony Hawk: Ride;
Pre -gaze at Skate 3.
Source: