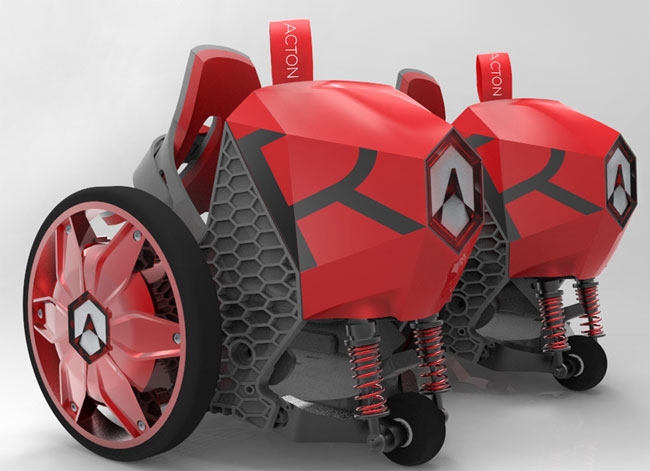 At the Kickstarter crowdfunding site, the project of a very original personal vehicle called Acton R Rocketskates debuted.
The novelty is a pair of motorized roller platforms with a mount on which the user fixes the left and right legs directly in shoes. The result is obtained «Shoes», allowing to move on an electric drive.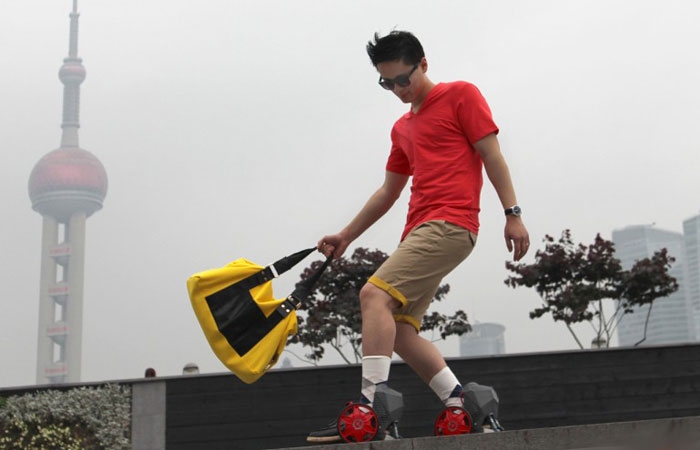 This is how it works. First, the owner of Acton R Rocketskates needs to choose a leading leg and activate the product. Next, wireless synchronization of the operation of electric motors in the left and right roller platforms is carried out. After completing the process, you can start driving.
To start moving and acceleration, it is necessary to tilt the toe of the leading leg forward, the braking is carried out by deviation of the foot to the heel. Since Acton R Rocketskates leave part of the feet open, you can climb the stairs without any problems or overwhelming obstacles.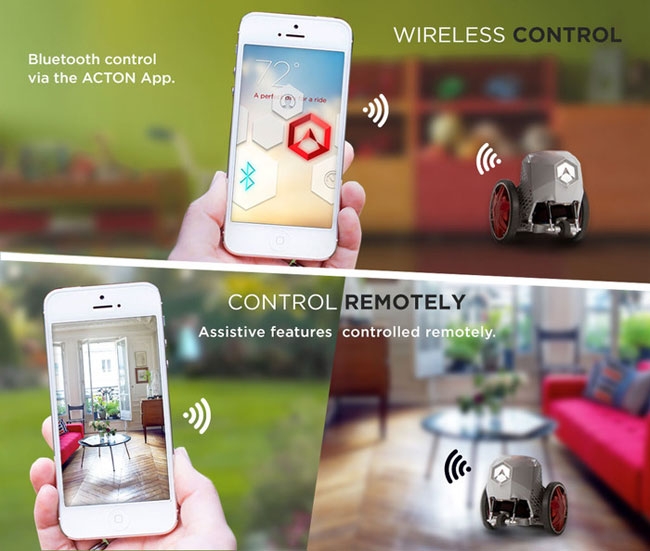 The novelty exists in three versions that differ in a range (battery life): the R6 model will provide about 10 km of path (45 minutes), R8 — 13 km (70 minutes), R10 — 16 km (90 minutes). The maximum speed in all cases is 19 km/h. It takes an hour and a half to recharge the batteries. The accompanying application for smartphones allows you to control the level of charge and track the routes of movement.
The purpose of the Kickstarter campaign is the collection of $ 50 thousand. Now about $ 17 thousand have been attracted.;The project will be financed for almost a month and a half. The price of the Acton R Rocketskates set is from $ 250.
Source: