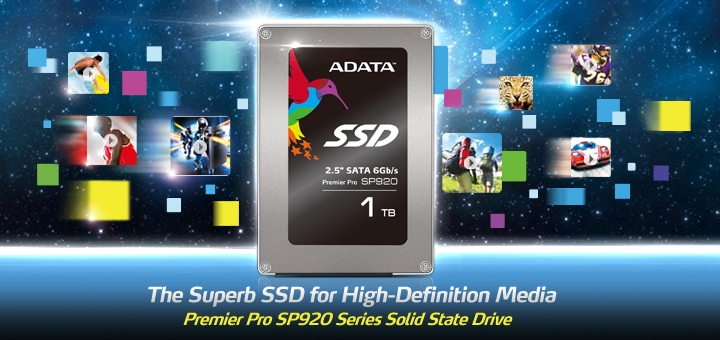 Adata has announced the caper Pro SP920 hard -bearing drives in the 2.5 -inch form factor, which will be offered in versions with a capacity of 128, 256 and 512 GB, as well as 1 TB.
Devices are made on the basis of Nand flash memory, made using multi-level cell technology (MLC). They use the latest generation Marvell controller;SATA 3 interface is used to connect to the computer.0 (6 Gbit/s).
The developer states that with arbitrary reading and recording data blocks with a size of 4 KB, drives performance reaches 98,000/88,000 IOPS (input/output operations per second). The speed of sequential reading of information is up to 560 MB/s, recording speed — up to 500 MB/s. Unlike many SSD devices Premier Pro SP920 «retain a stably high level of performance even with 90 percent filling of the capacity».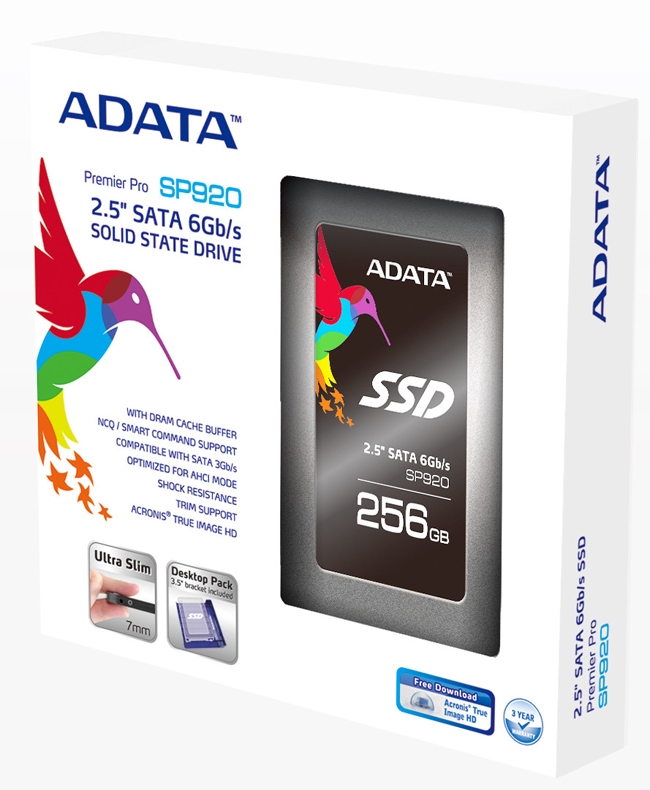 Devices weigh 70 g, their dimensions — 100×69,85×7.0 mm. For those who intend to use a solid-state drive instead of a traditional hard disk, the delivery set includes a 2.5-inch adapter-holder for installation in a 9.5-mm laptop compartment and an adapter for 3.5-inch compartments of desktop systems.
Users will be available to the ADATA SSD Toolbox branded package: it includes utilities that allow you to get detailed information about the drive and optimize its settings to increase performance and service life.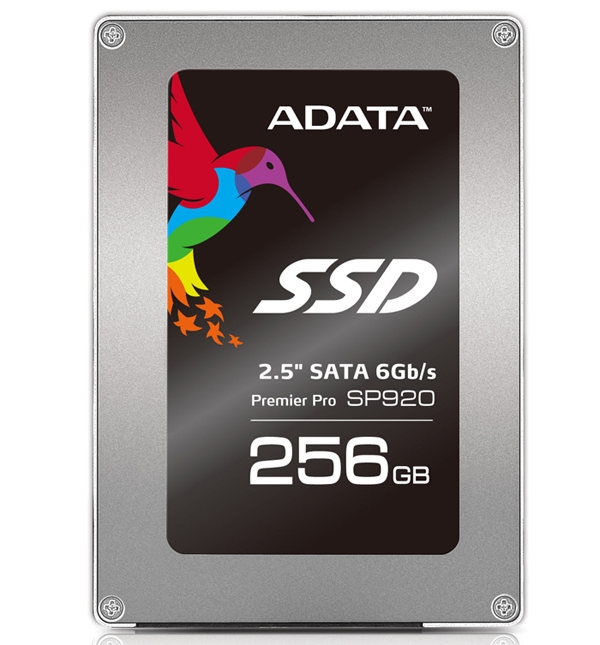 In Russia, the price of the Premier Pro SP920 will be 3390 rubles for a model with a capacity of 128 GB and 5590 rubles for a 256-gigabyte version. The cost of drives by 512 GB and 1 TB is not yet specified.
Source: