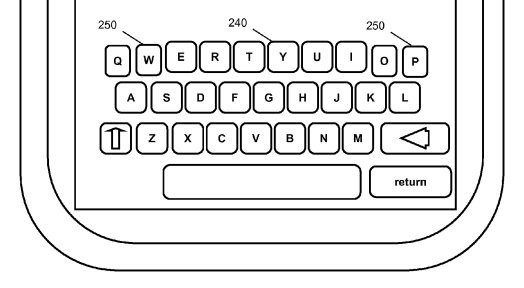 Virtual keyboards are hardly replaced by real ones, although engineers are constantly trying to make them more convenient and more accurate, increase their overall efficiency and reduce the percentage of typos. IBM also works on such a project, the company issued the intermediate results of its work in a new patent application.
The patent describes a virtual keyboard that adapts to users. The location and size of each key depends on the anatomy of the user, the size and mobility of his fingers. Working with such a keyboard will become more natural, and the speed and accuracy of a set of text will increase. The interface calibration is carried out for each new person who is offered a number of simple tasks;On the basis of the results obtained, an individual layout is formed. The developers rightly believe that the even rows of keys are far from the best option.
The idea is interesting, since interface elements are individual for each user, one way or another increase the efficiency of work. However, no matter how hard the developers try, physical keyboards will remain an optimal tool for typing text. Even tactile feedback on sensory displays will not help.
Source: