Adata introduced the XPG Z1 DDR4 RAM modules, designed for use in systems based on Intel Haswell-E processors.
XPG Z1 DDR4 products function at 1.2 power supply voltage via 1.5 V U DDR3. The operating frequency is 2800 MHz, timings — CL 17-17-17. The declared throughput reaches 22 GB/s.
New ADATA modules are based on a 10-layer printed circuit board. They are equipped with a cooling radiator with a ribbed upper part and an insert with a logo made in style «carbon elements». According to the manufacturer, this should cause associations with sportsmen in terms of high speed.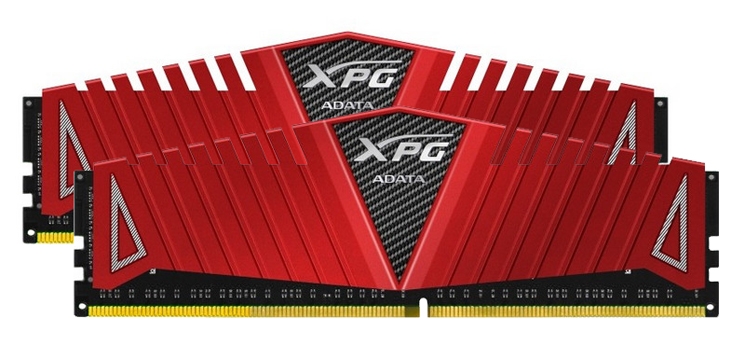 It should be noted that memory chips have direct contact with the radiator, which increases the efficiency of heat discharge. The modules are made using only high -quality components that have passed harsh control. This allows you to provide a lifelong guarantee as a memory.
The solutions of the XPG Z1 DDR4 series will be available in the form of planks for 4 and 8 GB, as well as in sets with a total capacity of 8, 16 and 32 GB.
Source: