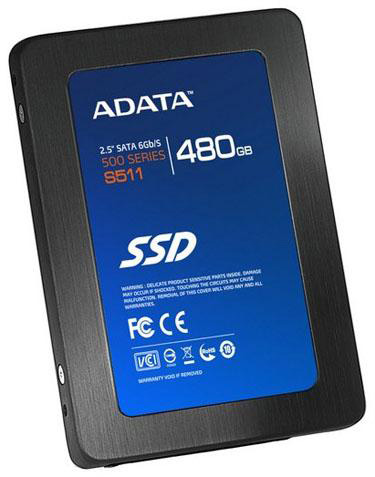 Adata Technology Co. Officially announced the beginning of mass supplies of 2.5-inch solid-state disks from the new S511 product line, which are built on the SandForce SF-2281 controller and are equipped with a high-speed SATA III interface.
The drives are made using multi-level (Multi-Level Cell, MLC) Nand flash memory chips, support the TRIM command, are designed for an average of 2 million hours of trouble-free work and are characterized by a performance of 60,000 PS for arbitrary recording operations. As for the maximum reading/data rate, it is 550/520 MB/s.
In some European online stores, it is already possible to place a preliminary order for the purchase of products described above in versions with a volume of 60 GB, 120 GB, 240 GB and 480 GB, which are estimated at 125 euros, 215 euros, 454 euros and 1193 euros, respectively, respectively.
Source: