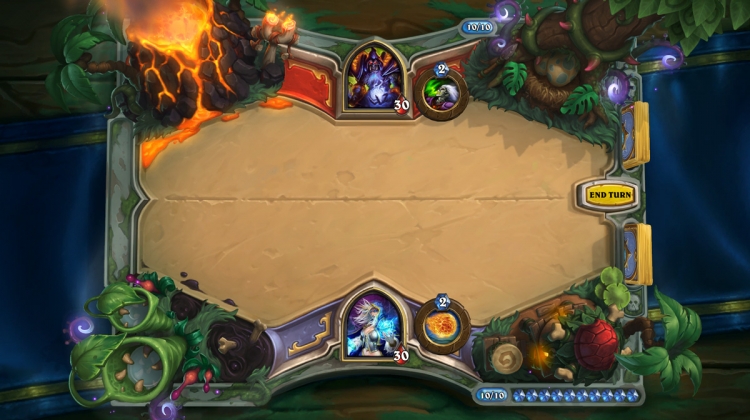 Players will be offered 135 new cards, including creatures and spells. Some old cards will join the new category of creatures — elementals. «These cards, along with cards of murloks, dragons, pirates and animals, will allow you to create interesting decks based on the interaction of creatures of a certain type», — The developers say.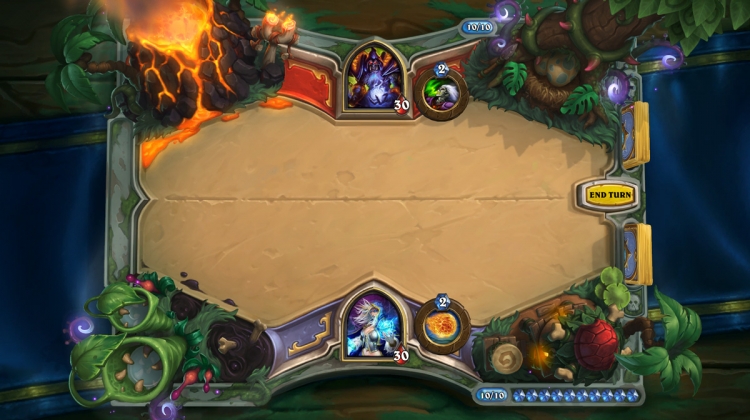 Unique mechanics will also appear, including «Adaptation». As the environment changes, adapting creatures will be able to «Develop new abilities». As in the case with added a year ago «Excavations», The player is offered three options for strengthening the creature from nine — new dying wheezing, increasing the indicator of attack, adding a divine shield and so on, — and the selected effect is used instantly.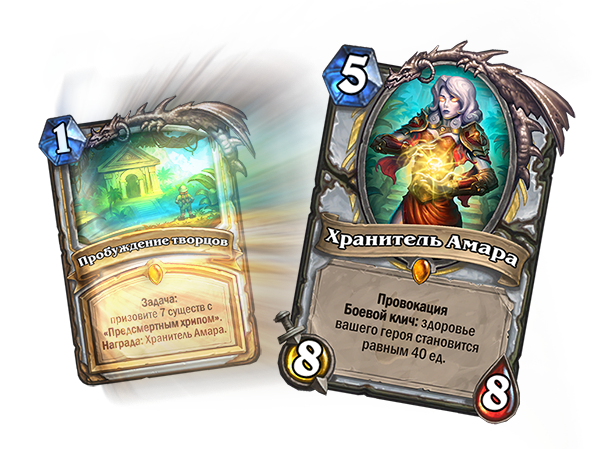 It is also worth expecting a unique type of card — «Tasks». All of them are legendary and are added to the hand at the very beginning of the match. In the interface, they look just like secrets, only instead of an interrogative sign there is exclamation, and the enemy can see tasks at any time. In the case of a priest, for example, the task is to call 7 creatures with a dying wheezing until the end of the fight. For its execution, the player will be given a card-provocation «Keeper of Amar», Hero increasing health up to 40 units.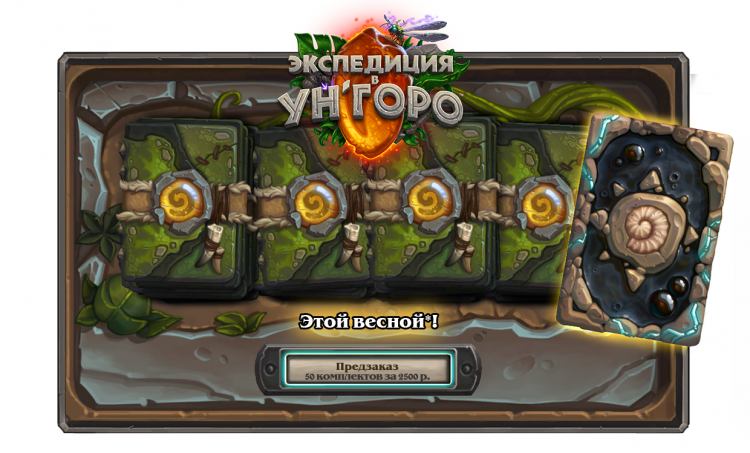 They promise to share other details on March 17. And in the near future a preliminary order will open 50 sets of additions for 2500 rubles. The official Hearthstone blog indicates the price of 3790 rubles., But this is either an error or the cost of the kit in the version for iOS.
Source: