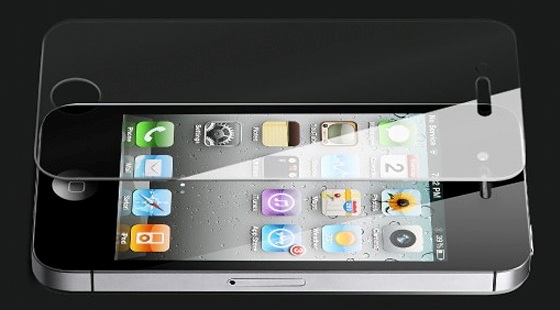 Typically, additional protection for the mobile phone screen is made of flexible plastic, which is hardly able to become a serious obstacle to scratches and other types of mechanical exposure. And hardly one of the manufacturers has approached the fact that the GLAS protective glass provides.t from Spigen.
The protective glass reinforced with chemical processing has a thickness of only 0.4 mm, which means that GLAS.t practically no «Films» iPhone 4 or 4s for which it is intended, and does not affect the work of the sensory display. Glass is three times stronger than plastic analogues, it easily experiences the attack of scissors, a clerical knife and even a screwdriver. Moreover, if, nevertheless, an accident or a particularly talented natural scientist has reached his own, and GLAS.t will not stand, the glass will fly into many small fragments, and does not form long pieces, sharp, like blades. And finally, another undoubted advantage of this protection is its extremely simple installation. The cost of the panel is only $ 28.

Materials on the topic:
The new Apple patent describes the technology of tactile screens;
Video of the day: Love Box wooden video mixer for iPhone;
89% of Apple's implemented phones falls on the share of iPhone 4s.
Source: