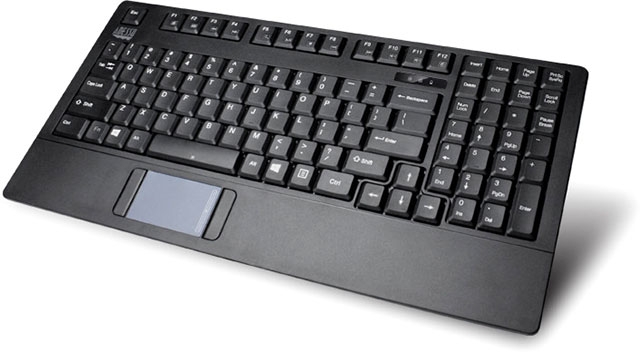 Adesso introduced the compact keyboard Slimtouch 4210 (WKB-4210UB), operating on a 2.4 GHz wireless channel and differing in the presence of a touch panel. The manufacturer notes that the touch panel is located in the center and is convenient to use, and thanks to Glidepoint technology is highly accurate.
The height of the keyboard — only 1 cm (width — 39.5 cm, length — 20 cm), and low Scissor-Switch keys are designed to ensure a quiet and quick set of text. In addition to standard keys, the keyboard has 12 hot buttons for access to multimedia and Internet function.
The size of the working area of the touch panel — 62×39 mm, wireless transmitter — about 10 meters. The weight of the Slimtouch 4210 keyboard is 640 grams, it works for two AAA batteries and is compatible with computers based on operating systems Windows 2000, XP, 7 and 8.
The recommended price of the ADESSO SLIMTOUCH 4210 keyboard on the US market is $ 80.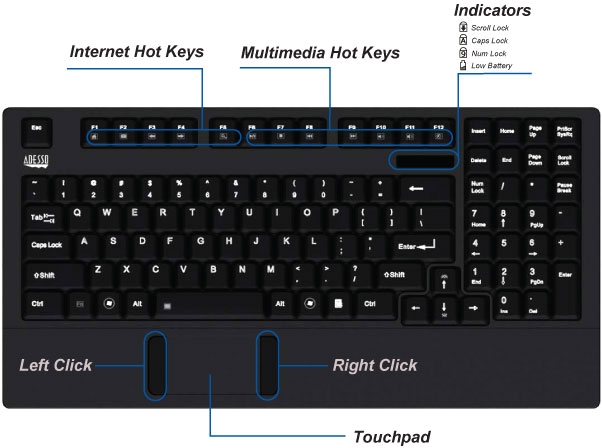 Source: