The American company Ryse AeroTech showed a video of the first manned flight of its Evtol Apparatus called Recon. The machine against the background of other flying devices with a person on board stands out almost nothing – except for the concept. This is the first kind of transport "out of the box" on which you can fly without a pilot license, or even basic piloting skills.
Reconus concept was born from the fact that farmers in the United States need to constantly inspect their possessions, which may be located on a vast area. And this is not always a flat field, often there is a need to go around the forest, a hill, to cross the river or lake. The speed of movement, maneuverability, the appearance of the device for such flights do not matter, it is a workhorse of a 21st century farmer.
Ryse Recon weighs 130 kg, takes on board the passenger weighing 90 kg, but cannot move any cargo. It rises to a height to 200 m, has a maximum speed of 90 km/h and cruising in 65 km/h. The duration of the flight on one charge of batteries is no more than 25 minutes, but the range is highly dependent on weather conditions – the device is not able to withstand even a small oncoming wind.
Of the advantages, you can note management with a pair of joysticks, which is even easier than in video games. Also in Recon has a system of automatic height control. Journalists who were invited to the presentation got used to the management on the first attempt. True, they did not like the price tag of $ 150,000, but Ryse promised to make it below when starting serial production.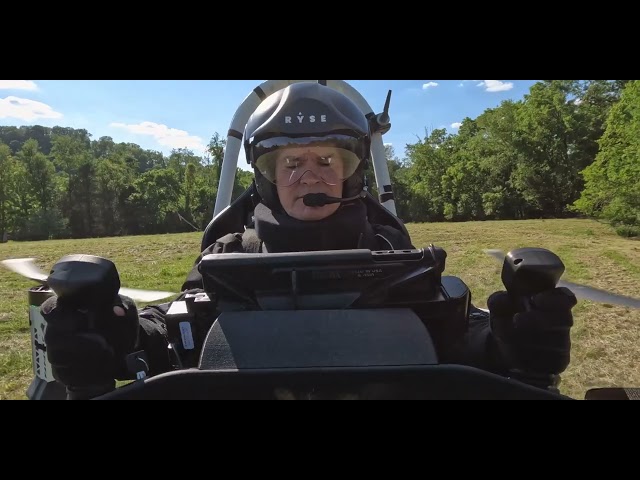 Source &#8212 RYSE AEROTECH