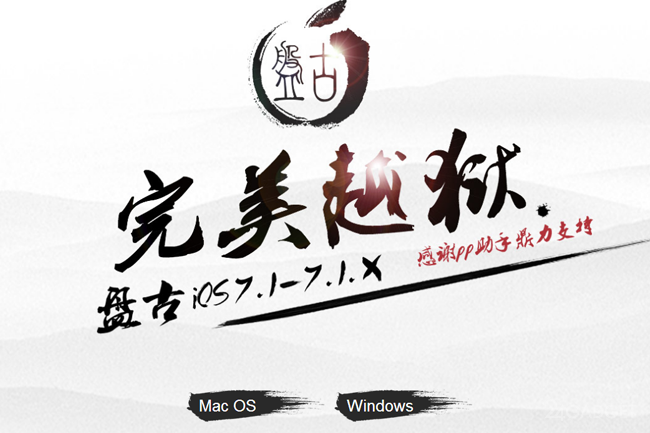 Another good news for the owners of Apple devices who want to access all the devices came from China. Pangu developers group released Jalebreak for iOS 7.1 and 7.1.X, based on explode created by the hacker Ion1c (Stefan Esser). Despite the fact that the authors of the code are almost unknown, experts say that Jailbreak does not contain any spy programs, however, it is worth considering that Apple will most likely update the protection of his operating system in the nearest IOS 7 version.2, the output of which should take place in the near future. Those who want to try the jailbreak of Chinese -made should do the following:
1. Make sure your iTunes is installed.
2. Set the date of the iPhone for June 2, 2014.
3. Download and run the Pangu file.EXE (for win)
4. IMPORTANT: Install a check box on the left, near random characters and "pp".
5. Press the black button on the right.
6. When the installation line is filled with 20%, the Pangu application will appear on the smartphone screen.
7. Run it.
8. Select Continue.
9. When the installation line is filled up to 80%, then itunes will open (but only if ituneshelper will open.EXE is located in Windows application manager)
10. Close iTunes.
eleven. The device will reboot.
12. When it turns on again, the installation will reach 100%
13. Another reboot.
14. The process will end 100%
15. Pangu application will change to Cydia.
16. Install the necessary applications from Cydia.
17. If you have alarm clocks, then reinstall them.