In the USA, something unusual was on sale, which is easiest to describe by direct translation of its name "Adventure Board". In the past, the founder of the company of the same name, Joua Delemor from Colorado, was engaged in the creation of children's gaming equipment for the street. Once he wanted to make an alternative to a trampoline for jumping for those children who live in an apartment or house without a spacious rear yard.
Experiments with various options for inflatable surfaces led to the fact that once Delemor received a too strong prototype. Then the idea came to do something more that can be used in any suitable environment and for a variety of purposes. Looking ahead, the manufacturer gives a five -year guarantee for Adventure Board, despite the fact that this device by default will be mercilessly operated.
Adventure Board is an inflatable board with stiffeners and handles for transfer. Versions with a length of 5 and 7 m are equipped with an electric pump, the model 3 m long is sold with manual. You can jump, swim, ride in the snow and sand on this board, like on a sled. It can serve as a springboard for jumping in water, a platform for a tree house, a hging mattress – in fact, the scope of its use is limited only by the imagination of the user. Adventure Board can be used for entertainment on the street all year round.
A small board costs $ 799, a model 5 m long $ 1099, and a 7-meter $ 1399.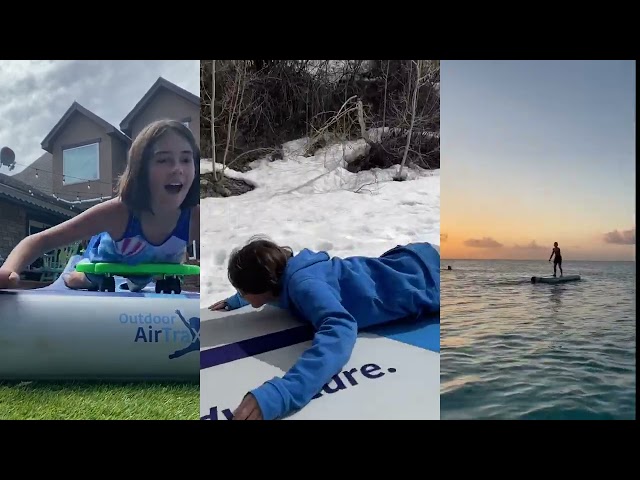 Source &#8212 Adventure Board