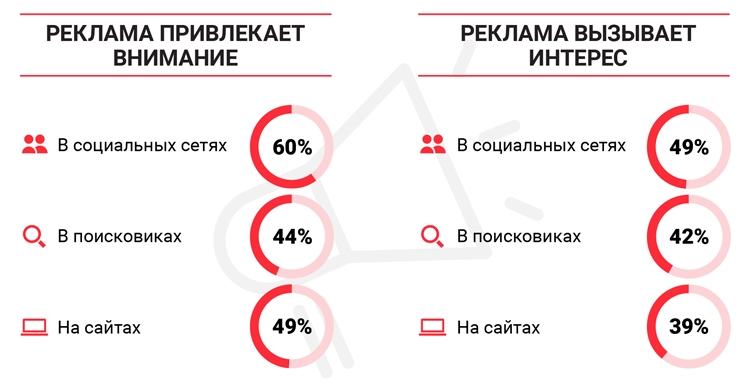 It turned out that advertising on social networks attracts the most attention — This was reported by 60 % of respondents. For comparison: the corresponding indicator in advertising in search engines and on other websites is 44 % and 49 %, respectively.

About 53 % of respondents believe that the most interesting advertising in social networks — Music and films. Another 44 % of respondents are interested in advertising of clothing, shoes and fashion items. For 43 %, it is useful to advertise entertainment events. Approximately 41 % is interested in advertising gadgets, household appliances and electronics, 38 % — Travel advertising.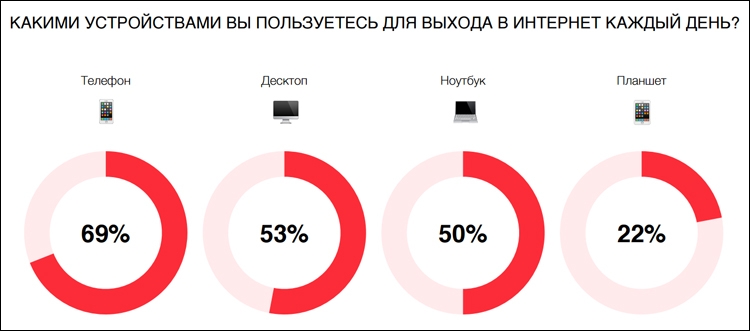 It turned out that two -thirds — 66 % — social networks users are signed for groups and brands accounts. The female audience shows more interest in them than male — 72 % versus 58 %. Among the main goals of subscription, respondents call the opportunity to receive relevant information about promotions and discounts (79 %), goods or services (74 %) of the brand.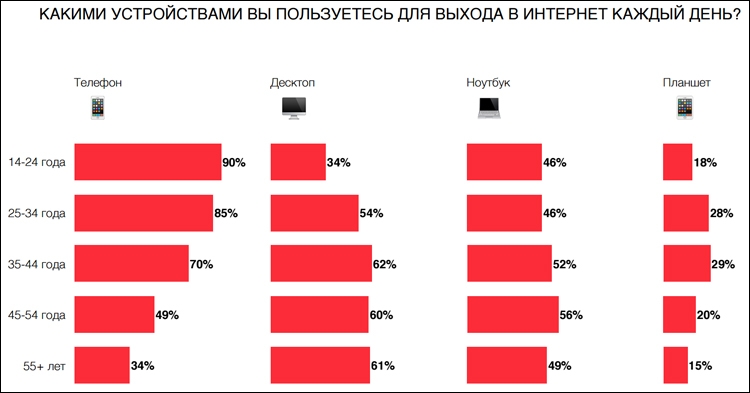 The study also showed that for daily Internet outputs, Russians most often use a smartphone (69 %). This is followed by a desktop computer (53 %), a laptop (50 %) and a tablet (22 %).
More detailed information about the study can be found here.
Source: