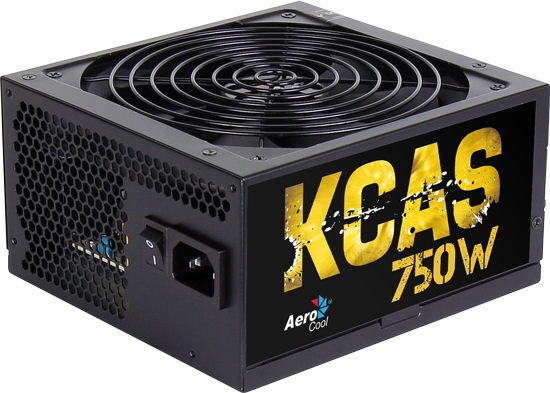 The assortment of Aerocool power units has KCAS M models with a capacity of 650 to 1000 watts, which have a certification of energy efficiency of 80 Plus Bronze and are suitable for computers in need of increased reliability of energy.
Aerocool KCAS M power supplies guarantee a stable voltage at prolonged load, have a large radiator, all the necessary connectors and a modular structure, thanks to which the internal space of the case from excess cords is released and air circulation improves. For cooling, a quiet 140-mm fan is used with a dynamic speed of rotation of the blades. The noise level does not increase above 32.2 DBA, and at a load of 60 % is only 21.7 dBa.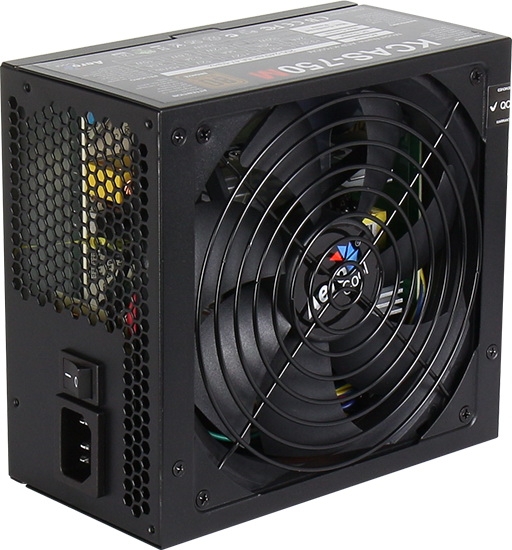 The series includes four models that differ in power (650, 750, 850 or 1000 W) and the number of connectors. The use of active power correction provides high energy efficiency, high power supply and low heat release. Power supplies provide efficiency above 85% at medium loads, and also have protection against overload, overvoltage and electromagnetic shutters. The senior models of KCAS M with a capacity of 850 and 1000 watts are endowed with additional power stabilization schemes.
The cables are packed in a soft braid, and cords with 20+4 contacts and 4+4 have a length of 550 mm, so that the power is easy to lead to the main computer components. 750-VT model has four PCIE cables with 6+2 contacts for high-performance video cards and 7 SATA connectors.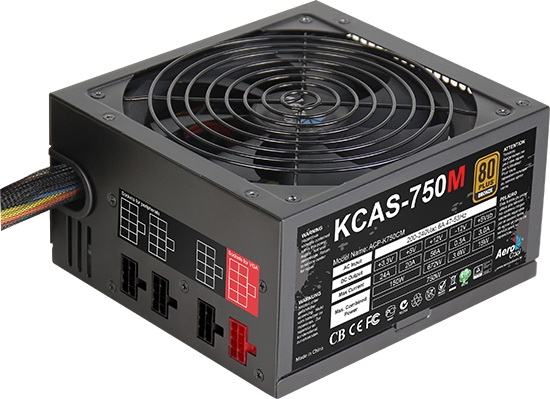 Aerocool KCAS M have a single 12 in the bus for better compatibility and high output power (672 W along this line), compatible with the ATX12V 2 standard.4, and also support all the functions of Intel Haswell processors. From the point of view of environmental friendliness, the devices meet the requirements of the ROHS and ERP 2013 directives.
Source: