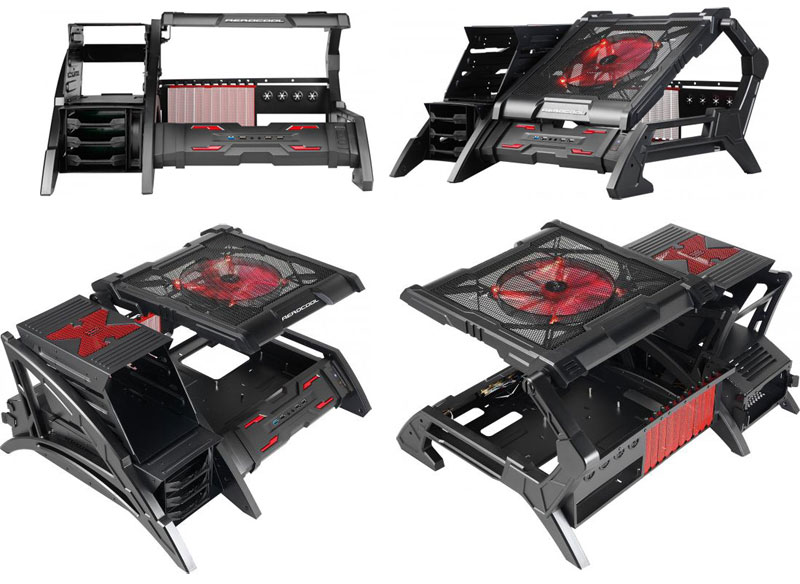 Developers from Aerocool Advanced Technologies (AAT) decided to please computer enthusiasts, and just lovers of original products, releasing a new open-type building called Strike-X Air.
Model with dimensions of 535 x 613 x 340 mm is made of sheets of steel 0.7 mm thick and is offered in black with red accents. It is compatible with Micro-Atx, ATX, and E-Atx standards, has three 5.25-inch and 3.5-inch compartments, and is also equipped with a mobile barred panel with one 200-mm fan, which externally resembles a coolestLaptop stand. There are ten expansion slots and four holes for laying the liquid cooling system hoses in the rear. As for the set of interfaces displayed out, it consists of one USB 3 port.0, three ports USB 2.0, as well as nests for connecting headphones and microphone.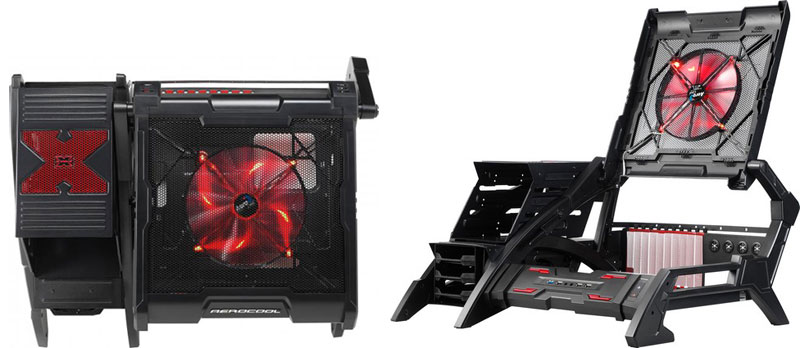 You can purchase the product described above in Europe now for 100 euros.
Source:
Aerocool Advanced Technologies (Aat)