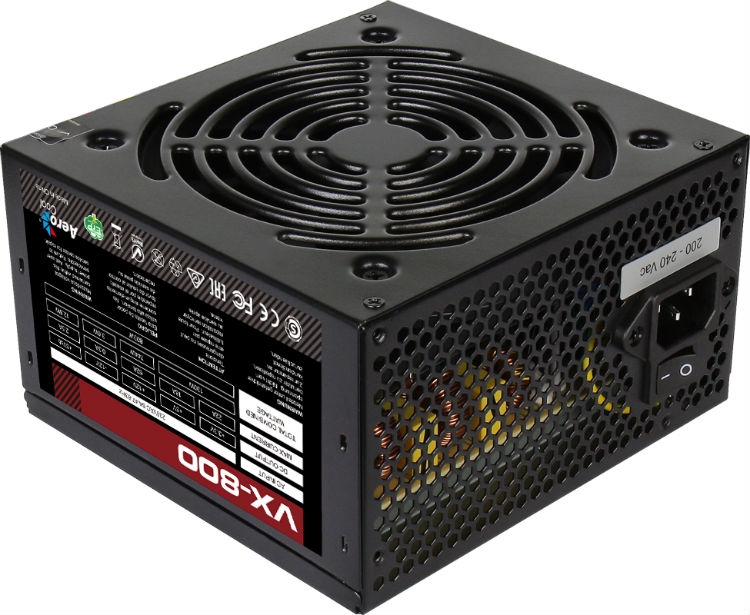 AeroCool Advanced Technologies (AAT), one of the leading world manufacturers of buildings, power supply, accessories and peripherals for computers announced the replenishment of computer power supply portfolios with new models of high power.
A series of low-cost VX devices and productive KCAS received 800 W (VX-800 and KCAS 800W) versions, and a modular KCAS M modular PSU received a model with an impressive indicator of 1200 W (KCAS-1200M).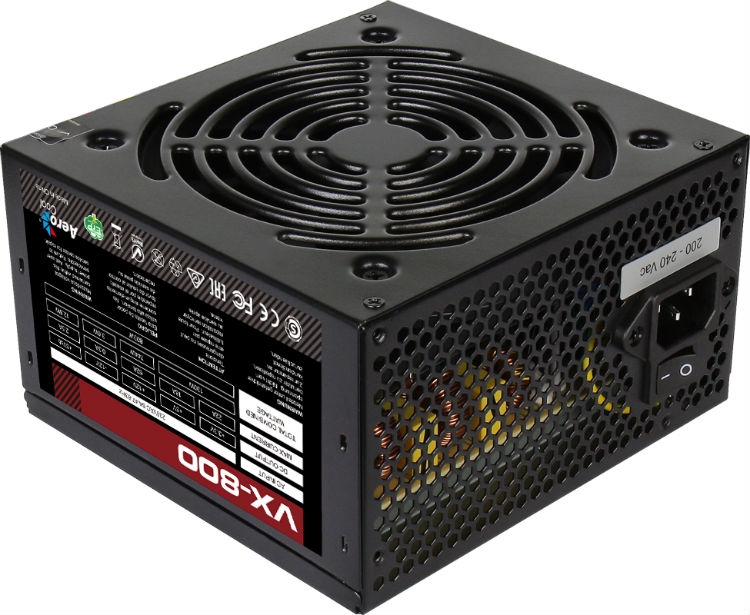 Aerocool VX power units are characterized by a set of high -quality components, while maintaining a low cost. This series is great for assembling home or office PC of the average price level. Earlier, models from 350 to 750 watts were offered to choose from the buyer, now they added to them «advanced» A 800 W version that is guaranteed to cope with the energy supply of a good gaming PC with two top video cards.
BP VX-800 is still compatible with modern energy conservation modes C6/C7, its components are cooled by a 120 mm fan with their own speed control system, characterized by a low noise level — no more than 19 dB at the average load.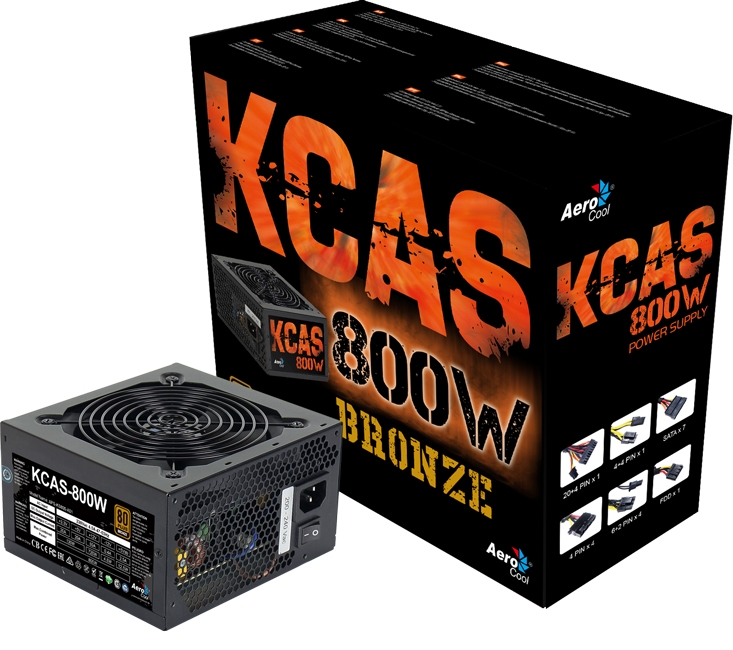 A series of Aerocool KCAS productive power supplies, the replenished KCAS 800W PSU with a capacity of 800 W, also includes models for 400, 500, 600 and 700 W. Aerocool KCAS is a distinctive feature of the Aerocool KCAS blocks from super flow, overload, overstrain and short circuit. KCAS series devices are an excellent solution for houses with unstable power supply, where computers require increased protection if it is impossible to purchase additional protective equipment.
To power the system, Aerocool KCAS 800W offers cables for four PCIE connectors, seven SATA connectors and four Pata, as well as FDD plug, which provides compatibility with corporate systems. All wires are packed in black braid, which allows you to improve air exchange inside the computer case. Cooling of the power supply provides a 120-mm fan with automatic speed adjustment. In normal mode, the noise level is about 18 dB.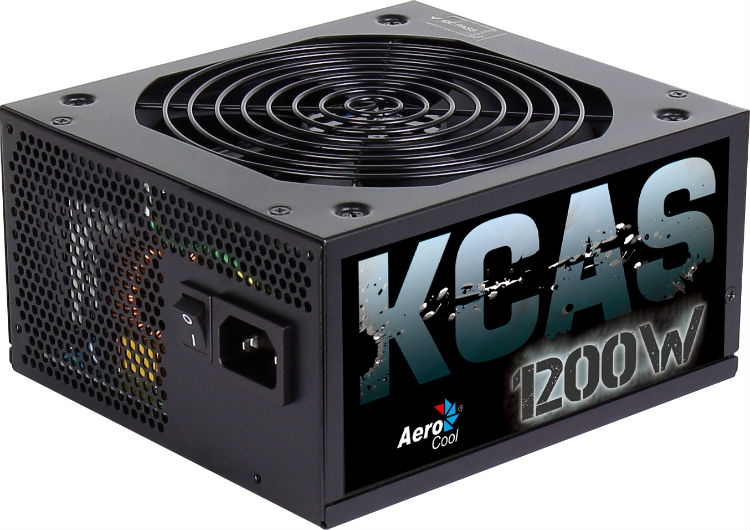 For the most productive gaming computers, the Aerocool KCAS-1200M with a capacity of 1200 W is designed. The novelty will easily provide any modern PC with four top -end video cards associated with the NVIDIA SLI or AMD Crossfire. For this, the KCAS-1200M provides eight pcie plugs. This is the only model in a series with support for four video cards. For comparison — The previous version of 1000 watts has six PCIE connectors.
Thanks to the modular connection of power cables when assembling a computer, only the necessary lines can be used, thereby improving the air exchange in the housing and the visual component of the system as a whole. In addition to eight PCIE connectors in KCAS-1200M, ten SATA and six Pata plugs are available, and the PATA-FDD adapter has a kit.
As in versions for 850 and 1000 watts, an additional stabilization scheme is diluted in the KCAS-1200M — The current passes the DC-to-DC converter before powering the sensitive components of the system.
To cool the high-performance Aerocool KCAS-1200M, a 140 mm fan with automatic speed adjustment is used. A large cooler more efficiently removes heat at high loading of a computer, and in low energy consumption mode provides almost silent power of the power supply unit.
Source: