Aerodrums 2 startup is a continuation of the project of the same name, which was created with the most humanistic goal in the world – allow people to play the drums so as not to interfere with anyone around. To do this, the authors of the startup removed the shock unit itself, replacing it with a virtual analogue. There is no noise, because the user himself chooses where to give the sound – to his headphones, on external speakers or just write a melody in a file.
Aerodrums 2 differs from the first version in that all the key components are collected in one compact module, no additional devices are needed, although they can be connected. It is necessary to attach special marks to your feet, the same is on the drum sticks running in the kit so that the camera can track their movement. Visual data is compared with the location of virtual drums and, when "blows", the corresponding sound is synthesized on them.
For convenience, you can connect an external monitor to Aerodrums 2, which will be displayed by the image of the shock installation and the arms of the user in real time. This is convenient for those who are just learning to play the drums. And much cheaper than buying a real shock installation, since at the stage of collecting investments Aerodrums 2 costs $ 526, and the retail price is planned about $ 799.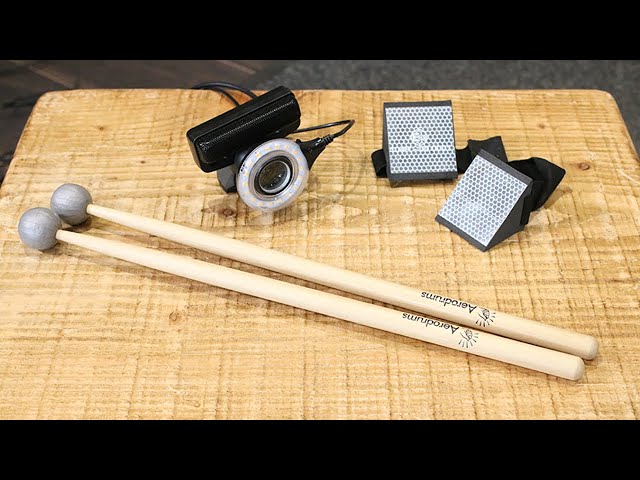 Source &#8212 Kickstarter