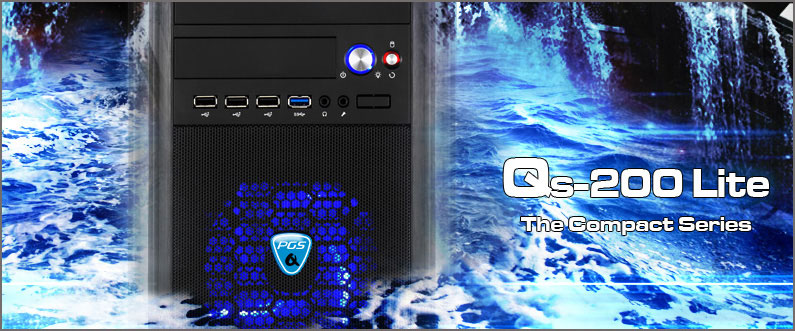 PGS-Q Seres product line (Compact Series – Blue Label) Aerocool Advanced Technologies (AAT) has recently been replenished with a new computer case in the Mini Tower form factor called QS-200 Lite.
The debutant is made of sheets of steel of the SECC brand 0.5 mm thick, painted completely in black on the outside and inside, has dimensions 368 x 185 x 400 mm, compatible with Micro-Atx standard and equipped with five expansion slots.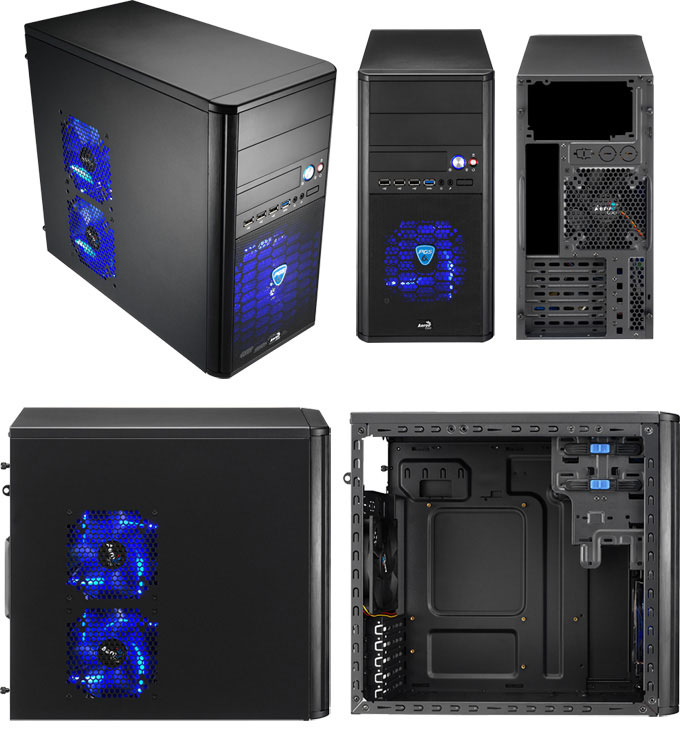 The model is focused on avid gamers and demanding enthusiasts. It is equipped with one 3.5-inch and two 5.25-inch external compartments, has internal seats for installing three 3.5 inch drives, is ready to take on board the graphics cards up to 310 mm long and allows the use of CPU-cooers up to 168 highmm.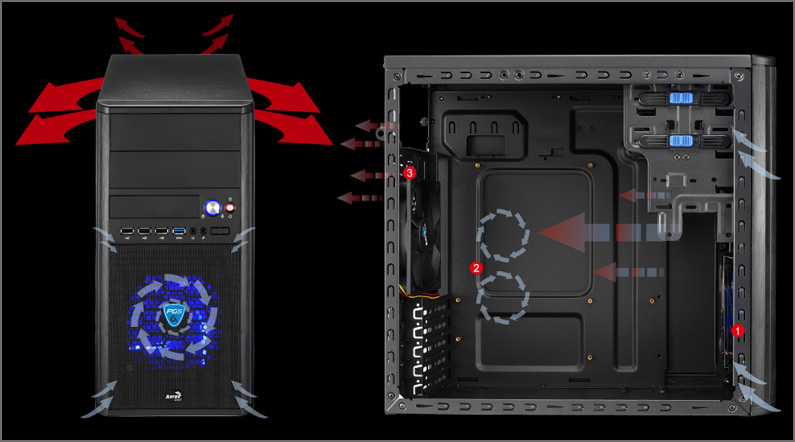 Only one 120-mm rear fan with a rotation speed of 1200 revolutions per minute is initially included in the supply kit, to which three more similar ones can be added to the type «Propeller» (one front and two on the side).
As for the set of interfaces displayed out, one USB 3 port is present here.0, three USB 2 ports.0, as well as nests for connecting headphones and microphone.
There is currently no accurate information about the price of the product and the timing of its mass sales at the moment.
Source:
Aerocool Advanced Technologies (Aat)