Aerocool Advanced Technologies (AAT) once again rejoicing the most demanding gamers and computer enthusiasts by releasing the new Strike-X Advance Black case in the MID Tower form factor made of the SECC brand with a thickness of 0.6 mm thick.
Model with dimensions 465 x 190 x 490 mm is completely painted in black on the outside and inside. It is equipped with metal ventilation grilles, of which one completely covers the front panel, and the other two on the top cover and side wall are made in the form of a Latin letter «X».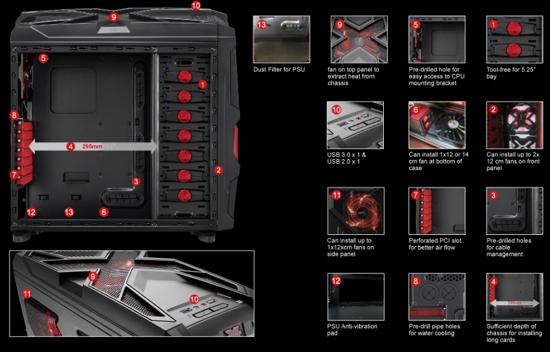 The debutant is compatible with Micro-Atx and ATX standards, equipped with seven expansion slots, equipped with nine external 5.25-inch compartments, has a sewing area for six 3.5 or 2.5-inch drives and is ready to take on board the video cards with lengthup to 295 mm.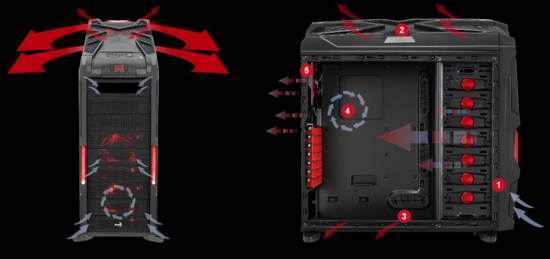 The case was originally equipped with three 120 mm coolers with red LED backlight (two front and one rear), as well as one 140 mm «Brown» On the top cover. Optionally, you can add two more «Propeller», namely one 120-mm side and one 120- or 140-mm from below. In addition, the use of liquid cooling system is also allowed, for laying the hoses of which special holes are drilled on the back wall.
As for the set of interfaces displayed out, then there is one USB 3 port.0 and USB 2.0 that are adjacent to nests for connecting headphones and microphone.
Now it remains to find out when and at what price this product will be available for purchase.
Source:
Aerocool Advanced Technologies (Aat)