Portfolio produced by Aerocool Advanced Technologies (AAT) products from the Strike-X company line for avid gamers were replenished with a new active air-cooled system for portable computers called Freezer.
This cooler stand is connected by USB 2 interface.0 and is designed for use to laptops with a screen diagonal up to 19 inches. It is made of durable black plastic, equipped with the upper metal lattice and has rubber legs for greater stability on the slippery surface. A 200-mm fan with red LED backlight is installed inside the structure, which in a neglected state pumps up to 57 cubic feet of air per minute and creates noise no higher than 15 dB.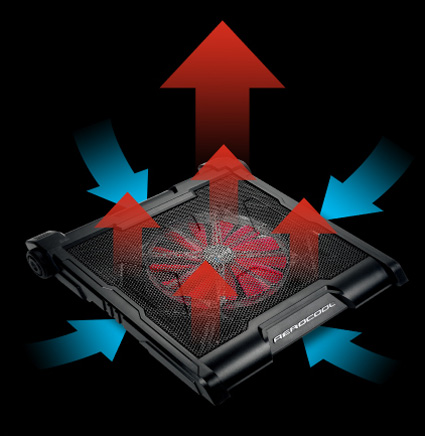 Now it remains to find out when and at what price the creators intend to start selling their brainchild.
Source:
Aerocool Advanced Technologies (Aat)