The African startup Phraactyl showed a concept that is not like anything we have seen before. This is an avant -garde and absurd aircraft with a similarity of "bird paws" on a caterpillar course tilted by a cabin, rotating wings and the possibility of a vertical take -off.
According to the PHRACTYL startup, Africa is in a unique situation, since the ground transport infrastructure is not developed there. So electric planes with vertical take-off and landing that do not require prepared sites and runways can find popularity.
A small team gathered to solve the African problem, called themselves Phraactyl and came up with Macrobat – this strange "plane of almost vertical take -off and landing".
The experimental version of Macrobat is planned to be single, with a flight range of 150 km, the maximum payload of 150 kg and a maximum speed of up to 180 km/h/h. Phraactyl claims that the device can be manned or remotely controlled, transport passengers or cargo, depending on the necessity. The possibility of creating and a larger version of the air taxi is considered. The initial use may include entertainment flights, the provision of ambulance services, cargo transportation, and even irrigation of agricultural vehicles.
Fairly controversial caterpillar "paws" should allow the car to move around the crossed terrain, but they are unlikely to be at least any functional. Racks based on bird paws will theoretically be able to turn and tilt the body of the aircraft, as well as perform shock absorbers when landing. After takeoff, they fold to reduce resistance to the counter flow.
As for the real state of affairs, while the startup has nothing but renders and a small wooden Macrobot model. The team is working on the creation of a prototype power plant and a large -scale functioning model of the aircraft. Phraactyl is also actively looking for financing for its bizarre project.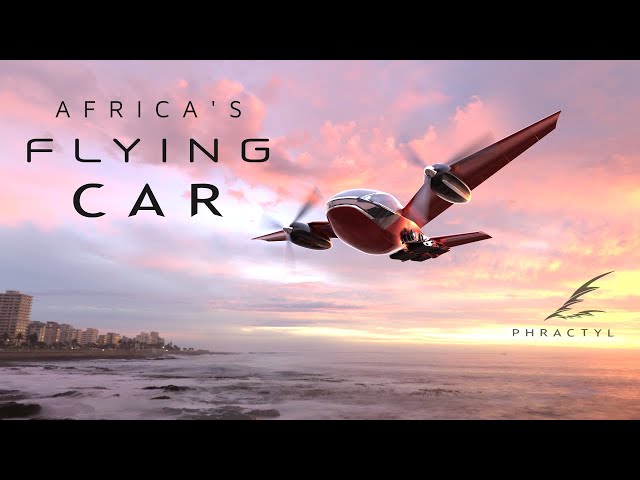 Source &#8212 Phraactyl