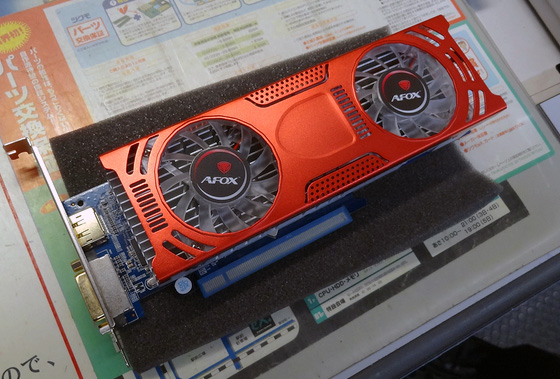 Inside small desktop computers and HTPC systems there is very little space for installing standard graphic adapters. For work in such a limited space, video cards made on low -profile printed circuit boards are needed. As a rule, productive solutions do not include such accelerators. AFOX decided to make an exception and presented the Radeon HD 6850 in a low -profile performance.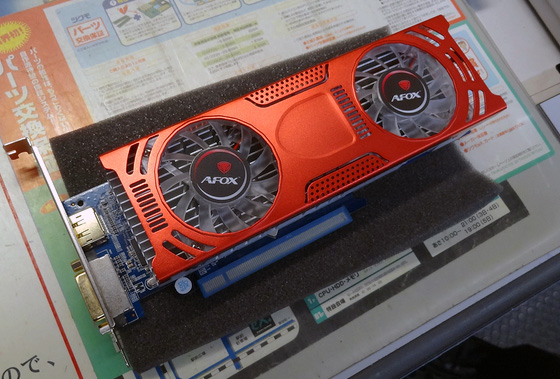 On one of the windows of the Tokyo Akihabara market, the Afox AF6850-1024D5L model, designed for use as part of HTPC systems and having a two-sloping system of active air cooling. AFOX engineers left «skinny» without additional power connector.
By the way, loss «In weight» In no way affected the speed indicators AFOX AF6850-1024D5L. The model received 1 GB of the local memory of the GDDR5 standard, and its GPU Barts Pro contains all the set computing blocks. The operating frequencies correspond to the standard both for the Radeon HD 6850 – 750 MHz for the kernel and 1000 MHz (4000 MHz QDR) for memory.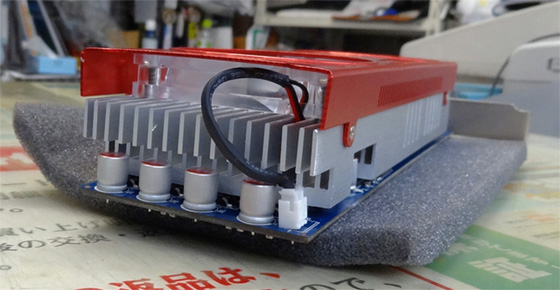 The novelty in 19480 Japanese yen is evaluated, which is approximately equal to $ 248.
Asus represents … new images of the Mars II video card;
Silent power GPU Juniper XT: ASUS HD 6770 Directcu Silent;
Sapphire is ready «Nimble» version Radeon HD 6950.
Source:
Akiba-PC.Watch.Impress.Co.JP