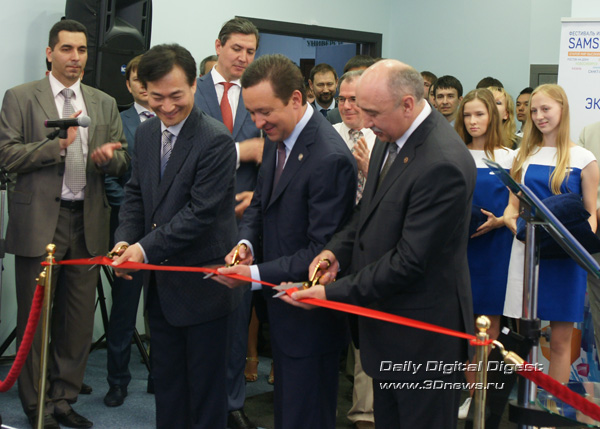 «Samsung Innovation Festival», Starting last month in Novosibirsk, I also reached Kazan, who is considered one of the leading cities in the field of IT innovations in Russia. The official part of the event started with a press conference in which Prime Minister of the Republic of Tatarstan Ildar Khalikov, rector of Kazan Federal University Ilshat Gafurov and vice president took part «Samsung Electronics Rus Company» Jay Sul Yu. They signed a memorandum of cooperation in the field of science and the development of innovative activities.
21st of June «Samsung Innovation Festival» starts in Rostov-on-Don, and the last city of a kind of tour will be St. Petersburg, the event there will begin on June 28.
Materials on the topic:
Samsung Mobile Display produced 200 million AMOLED panels;
Samsung will launch its own social network in the first quarter of 2013;
Samsung again has to reject the purchase of Nokia;
Mikrovzglyad: Comparison of the displays of modern smartphones under a microscope.