In Europe, tests of the new agricultural machine "SEED Terminator" (destroyer of seeds of weeds) ended. Another copy works on the fields of Canadian Saskachevan, the other two are tested in the American states Washington and Missouri. Prior to this, the device passed a two -year check in the homeland of its inventor, in Australia, and from next year will go on sale.
Australian farmer Nick Berry modernized the factory module for the combine, which screeches the grains of useful crops from seeds of weeds right during the harvest. He noticed that these seeds are mixed with husk and are not destroyed, but simply thrown away and almost always germinate again, which forces farmers to use herbicides. Nick Berry reasoned like this: if the car is already capturing the seeds, then why not immediately destroy them?
To do this, the farmer installed a couple of small hammer mills on the module, which grind the seeds and husk into mulch – a mixture similar to sawdust. It is scattered in a radius up to 14 m from the combine and turns into a good fertilizer. As a result of the work of such a "terminator" there are practically no whole seeds, which allows you to radically solve the problem of weeds.
Nick Berry showed his development to scientists from the University of Adelaide, who collected and tested 82 modifications of "Terminators". And they found out that such machines really destroy 96-100 % of weed seeds, without harm to the fields themselves. The commercial attractiveness of the technology is obvious and even at a cost of $ 75,000 for a new, modernized version of the SEED Terminator, they already have customers.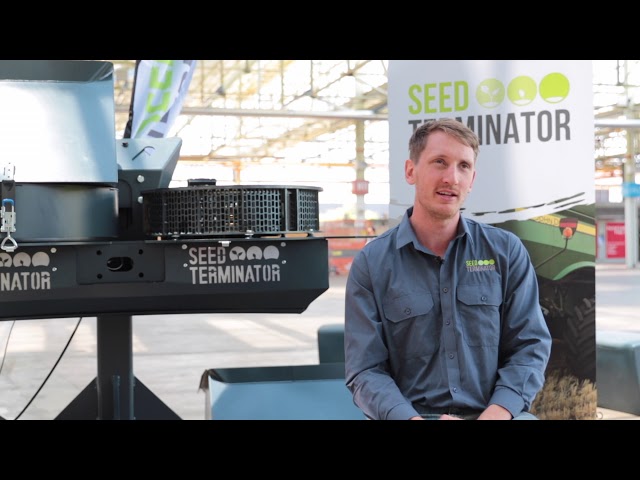 Source &#8212 Seed Terminator