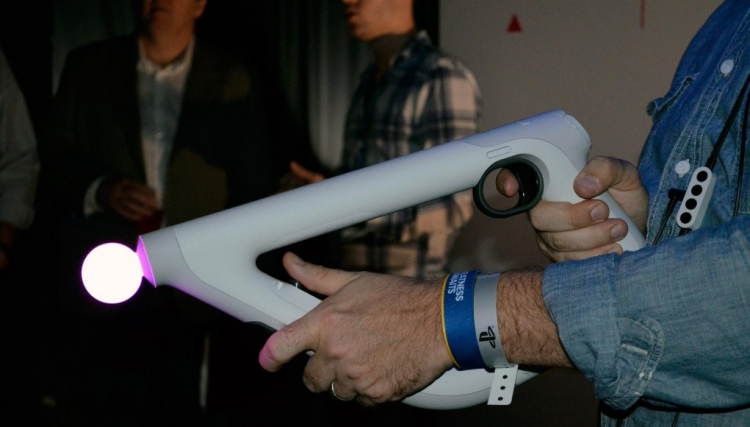 At the GDC 2017 Games Conference, Impulse Gear confirmed that their Farpoint VR Shuther (Exclusive Sony PlayStation VR platform) will include a cooperative regime and will enter the market on May 16, complete with a special PS VR AIM controller. Farpoint — Alarming space adventure occurring in the hostile world of aliens and offering free movements.
Farpoint created from scratch under the virtual reality helmet of the PlayStation 4 console. And although the possibility of playing using the standard DualShock 4 gamepad is supported, the new movement controller was created specifically for this game Sony itself. Visually, it resembles a variation of the Move controller, made in the form of a kind of gun.
The developers also shared information that the AIM controller will be supported by several more games that will be released for PS VR in the future. It includes a luminous sphere for tracking movements, a stick and a trigger. A similar accessory (not designed, of course, on VR, and noticeably less accurate) was produced for the PlayStation 3 at the time — Sharp Shooter.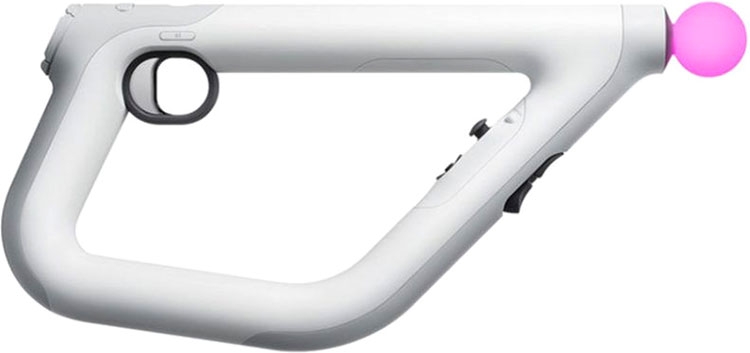 Farpoint game is most curious to support the full -fledged free movement of the character — This is familiar in ordinary shooters, but is usually avoided in virtual reality in favor of teleportation or other simplified mechanics, so as not to cause unnecessary dizziness in the player. The creators of Farpoint promise that the exact tracking of the weapon, as well as attention to the animation and speed of the character's movement, make the virtual environment as comfortable as possible.
Source: