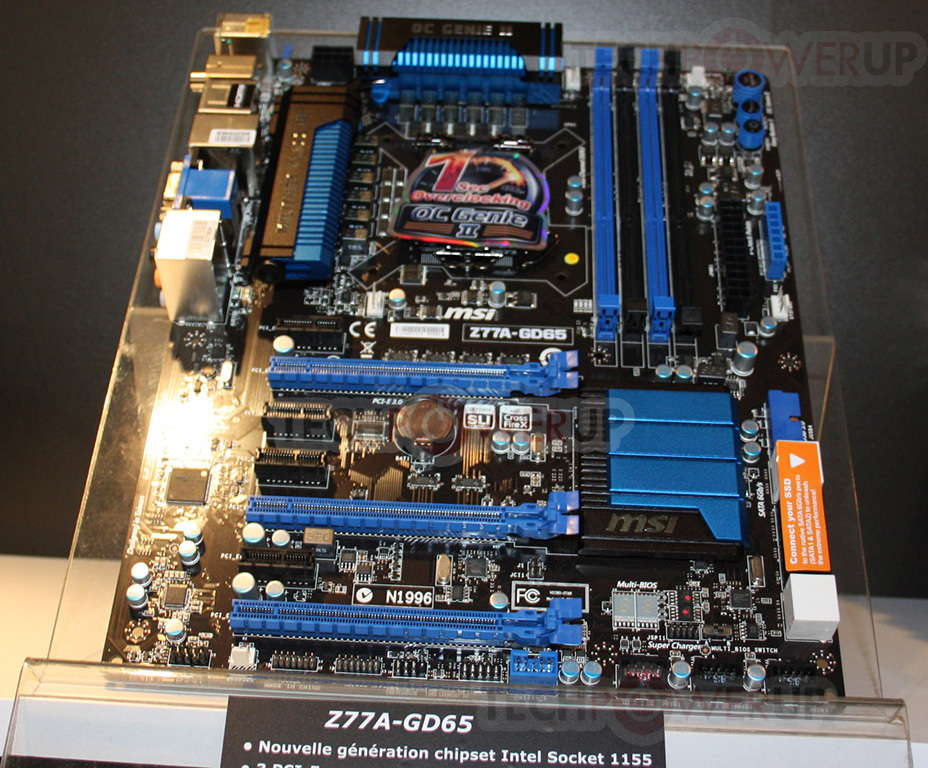 At the CES 2012 exhibition, we already had the opportunity to admire the photograph of the Maternal board Z77A-GD65 on the basis of the Intel Z77 chipset. The device shown in Las Vegas was deprived of a branded cooling system. Now, as part of the IT Partners event held in France, MSI has shown a serial sample of its new product with full configuration. Some additional technical details have also become known.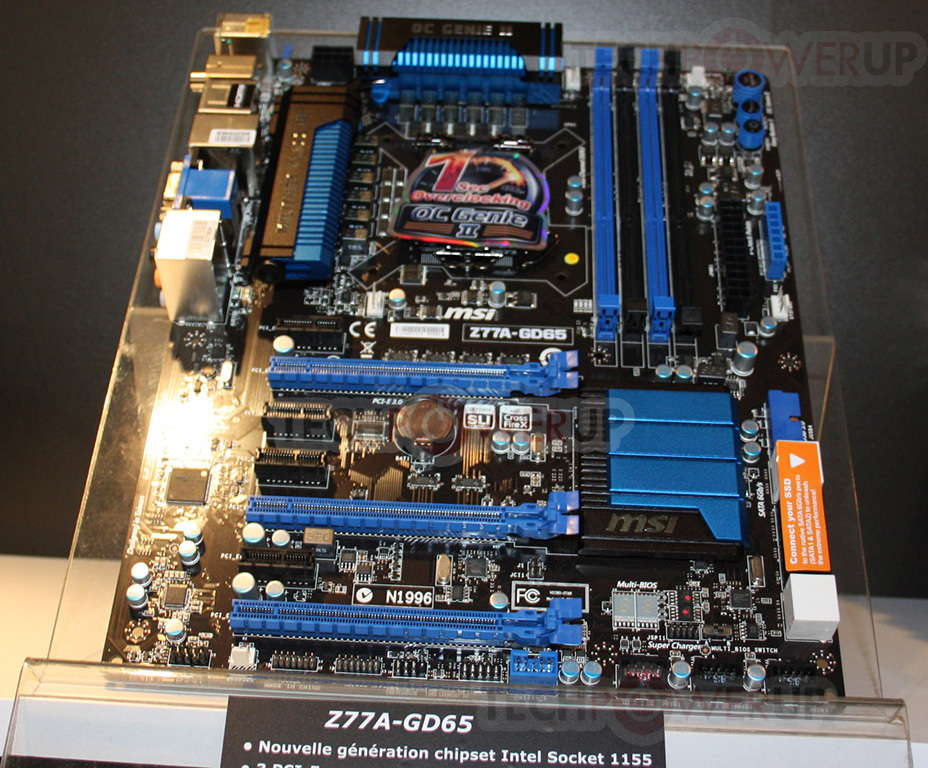 The new model uses a 9-phase processor power subsystem. Among the nests of expansion – Two PCI Express 3.0 x16, which can work in X16/X0 or X8/X8 mode, one PCI Express 2.0 x16 (can work in X4 mode), as well as four PCI Express X1. Four SATA 3 ports are noted.0, four traditional SATA II ports, outputs D-Sub, DVI, HDMI, USB 2 ports.0 and USB 3.0, 8-channel sound subsystem.
If you believe the source, the Z77A-GD65 fee will appear on sale in April.
Source: