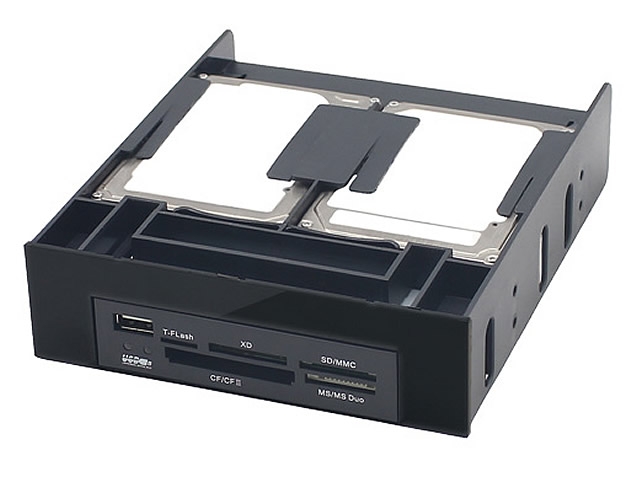 In some cases, users, especially from among the owners of compact buildings, are faced with an unpleasant situation: there is not enough space to accommodate all the hard drives, or there is no place to install a memory card reader. Ainex HDM-39, which will go on sale on November 25 at a price of only $ 8, will help them.
To use HDM-39, it is necessary to have at least one external five-inch compartment in the case. If there is one, then the adapter allows you to place a tough format of 3.5 format in it″ and a couple of format drives 2.5″. If, instead of a hard disk, it is planned to use a memory card reader, it is enough to remove the plug on the front panel and install the corresponding device in the lower compartment.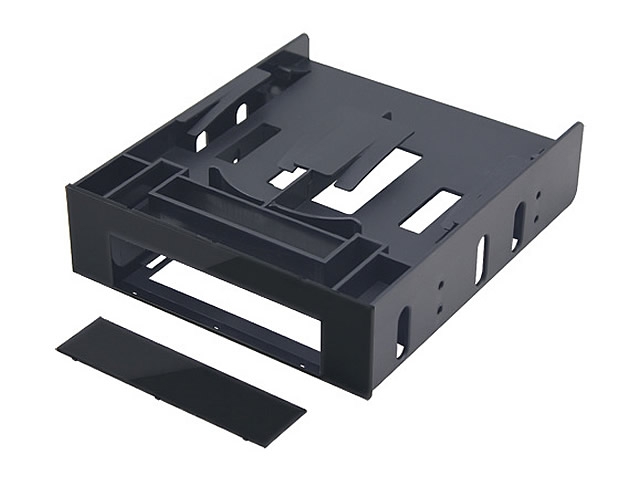 The case of the device is plastic, it is equipped with a shameful locks for installing a two -inch drives. Unfortunately, capacious stiff wheels of the format 2.5″ 15 millimeters thick are not supported — height is limited by standard 9.5 millimeters. Ainex HDM-39 adapter dimensions are 147.8 × 170 × 42.5 millimeters. The delivery set includes all the components necessary for installation to the PC case.
Source: