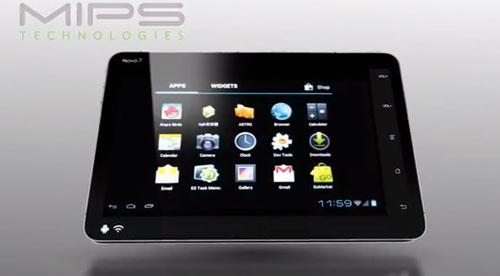 A number of online seller have posted in their offers Ainol Novo7 tablet based on Android 4.0 ICE Cream Sandwich (which can be found below video demonstration) as a preliminary order for $ 120. Both Pandawill and Merimobiles offer an super-iconic 7-inch tablet with a capacitive screen on their websites. Novo7 — Partnership product between the American company MIPS Technologies and the Chinese Ingenic Semiconductor.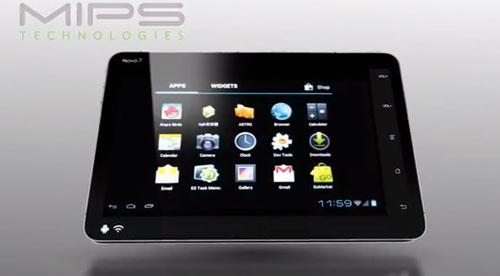 Ingenic used the MIPS energy -efficient architecture to create the Ingenic JZ4770 XBURST @1 GHz processor, united with GC860 graphics on one crystal. The resulting chip allows you to play a video in a resolution of 1080p through the HDMI interface and is combined with an RAM of 512 MB and ICE Cream Sandwich OS. The product also has 8 GB flash memory, which can expand to 32 GB using a memory card. The device can offer a capacitive 5-point screen with a resolution of 800×480, connection Wi-Fi 802.11b/g/n and a battery with a capacity of 4000 mAh, which provides about 5—6 hours of video playback.
If the device works as well as in the videos, then it can pose some threat to products such as Amazon Kindle Fire or B&N Tablet. Kindle Fire at the time of entering the market cost $ 200, while the price of Ainol Novo7 — $ 80 lower, and the latter is running Android 4.0.
Source: