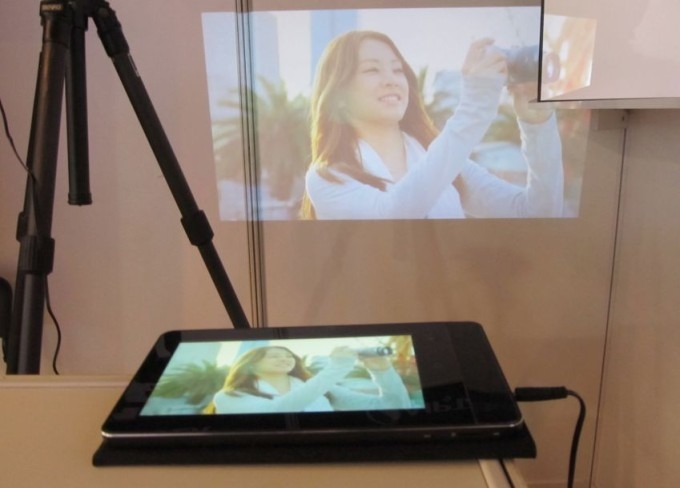 AIPTEK decided to replenish the branded range of unusual hybrid products, which are a tablet computer with a built -in projector. Novelty in the person of the Projectorpad P70 model with the diagonal display 7″ — This is a mobile device with the Android operating system, which can be used as a projector for watching films, photos and slides on the screen, wall or other surface suitable for this.
It is worth noting that Aiptek has long been specializing in the release of such mobile devices. A few years ago, the company presented the Projectorpad P100 model, which, although it had six times the brightness of the projected picture compared to the current Projectorpad P70, but the projector itself was removable, bulky and significantly increased product dimensions.

This time the developers managed to place all the necessary equipment in a compact case. True, the characteristics of the new tablet, despite the interesting idea to turn the device into a portable solution for business tasks — launching presentations or conducting lectures with a visual aid for the audience — turned out to be modest enough, if not weak. Aiptek Projectorpad P70 installs a seven-inch IPS matrix with a resolution of only 1024 × 600 pixels.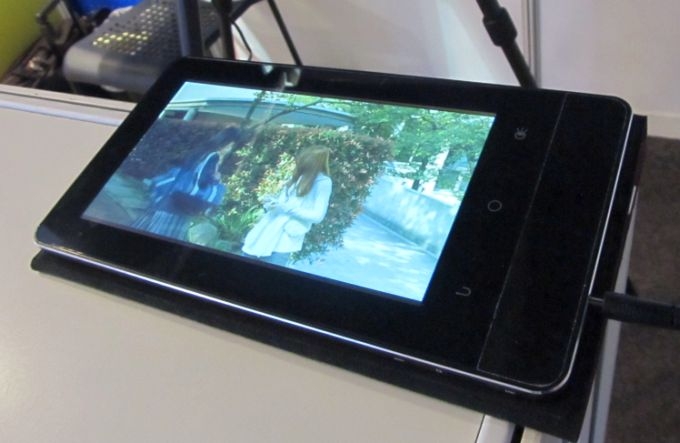 A four -core processor of unknown production (most likely, MediaTek) is responsible for the performance of the novelty). For storage of information, 16 GB on a flash drive is provided, which can be expanded using Microsd memory cards. The back camera boasts with a resolution of 5 megapixels, and the front — 2 MP.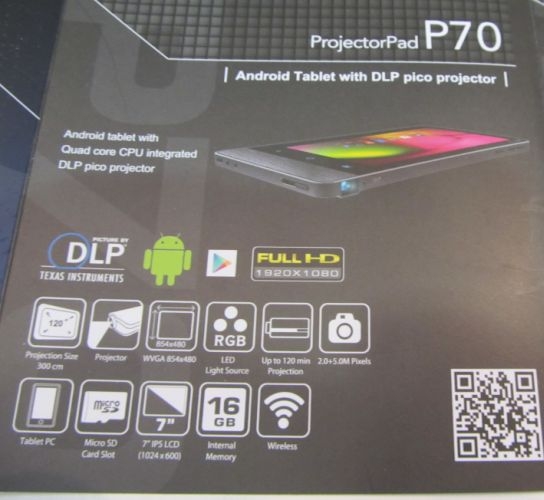 As for the parameters of the built -in projector, its resolution is 854 × 480 points. The maximum diagonal of the projected picture is 3 m, and the maximum brightness of the equivalent image 50 lumens. The manufacturer assures that the battery Aiptek Projectorpad P70 will provide a continuous demonstration of slides or videos within 2 hours. But autonomy with standard use promises to demonstrate a more interesting result.
The user has the right to activate the projector and manage the device both using the main display and turn off the latter to save charge. The cost of the Projectorpad P70 tablet, which can be purchased at the Amazon store, is $ 369. The device should appear in stock already next month — February.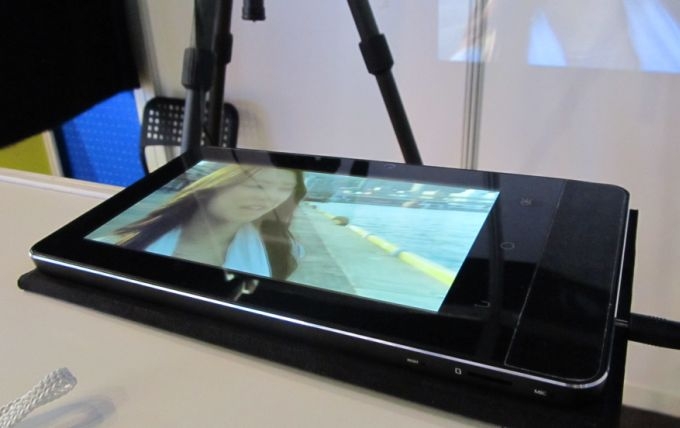 Source: