Nowadays, the release of integrated cooling systems is not engaged except perhaps the lazy. Here is the Japanese company Ainex, known for its PC Assessies, decided to put its model called Watermax240 to the market. Its sales will begin on May 24, the cost of a new system will lie around $ 128. As the name, the size of the radiator —240, it is blown by two 120 mm fans.
Integral COO manufacturers are extremely rarely indicated by the performance of the pump, but Ainex speaks of 100 liters of fluid per hour. Little, but the contour of such systems is very short: heat exchanger, two short hoses and a radiator. Hoses, by the way, corrugated, which eliminates their overlap and overlap of fluid flow. External diameter 10.5 millimeters, length —315 millimeters. The indicators are quite common for this class SIGO. Fans are planted on silicone gaskets to reduce the level of noise and vibration.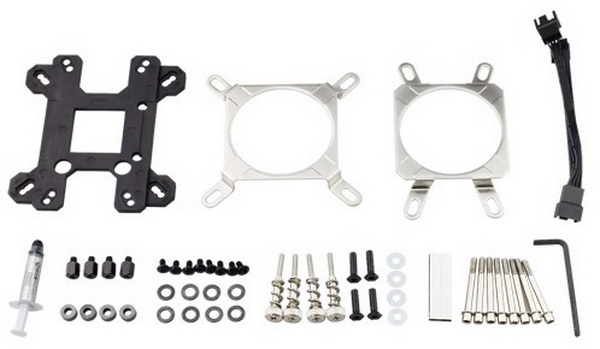 Their speed varies from 900 to 1500 rpm, the noise level is from 11 to 24.8 dBA. Maximum air flow —80.5 CFM, but static pressure, unfortunately, is not indicated. The thickness of the radiator is 27 millimeters, which means that we have a typical solution with a narrow working body and you should not count on records. However, the size of 240 is usually enough to cool the hottest processors without problems. The system is compatible with all processor connectors starting with AM2 and LGA 775.
Source: