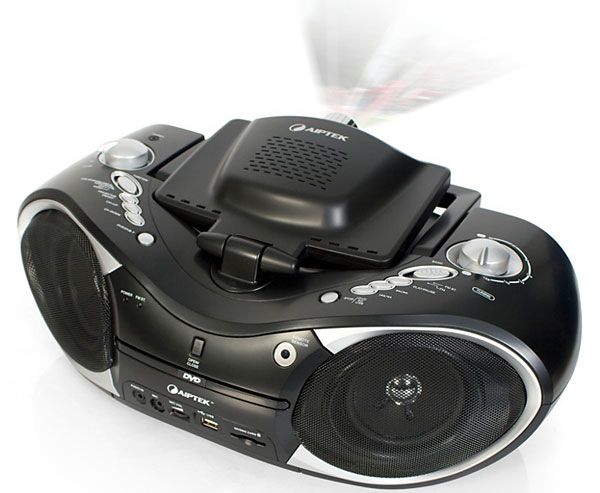 Modern electronics, as before, tend to miniaturization, but not every quality product must be small, and therefore it is unfortunate that boomboxes are now not as popular as before. Moreover, modern boomboxes stepped far forward, and a few vintage views only make them more stylish. This is confirmed by the new Aiptek Mobilecinema D20.
In fact, this is a full -fledged digital multimedia center that supports the reproduction of the most popular formats from the most popular media. There is a USB port, SD/MMC memory card, as well as a laser player that reads CD and DVD formats and DVD formats. DVD support for this device is also necessary, since a built -in projector is present on board the boombox. Its resolution is only 640×480 points, it produces an image in size of up to 75 inches. Aiptek Mobilecinema D20 Boombox is available in the British department of Amazon, its cost is 184.99 pounds, this is a little more than 8,300 Russian rubles.

Materials on the topic:
External DVD-«cutter» Samsung SE-208AB in a thin case;
External BD/DVD-«cutter» Sony with the Direct Copy function;
Vivitek introduced projectors with 2D -3D transformation in 3D.
Source: