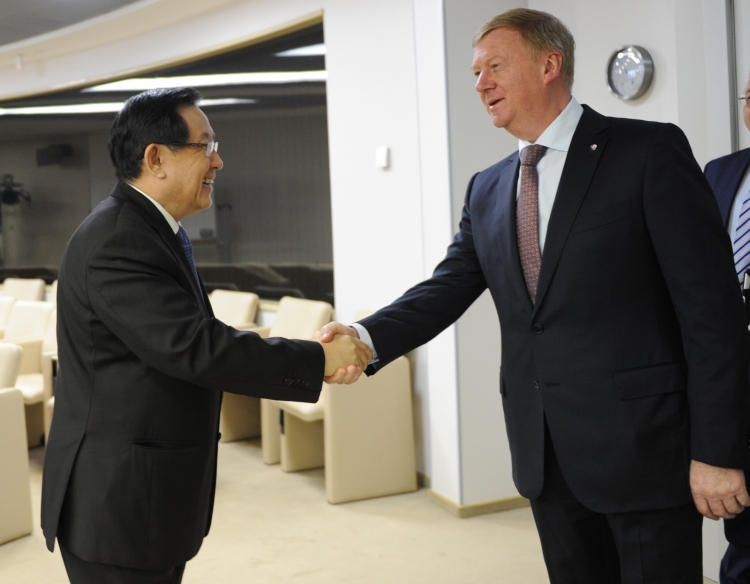 According to the agreement, the future fund will support the bilateral transference of technologies between China and Russia, as well as their imports from third countries, followed by the creation of industrial enterprises, branches, representative offices, r in Russia and China&D-centers. It is also assumed to create a joint research center or incubator in the field of nanotechnologies in Russia and China.
Strategy «Rusnano» for 2014–2020 provides for the creation of new investment funds with the involvement of international investments. However, it was not possible to create the first fund with the EBRD, since the bank froze activity in the Russian Federation in 2014. That's why «Rusnano» Switching to the region of Southeast Asia, including China. At the beginning of 2015, an agreement was signed with Chinese partners on the creation of a joint investment fund with equal shared participation in the amount of 7.4 billion rubles., But he has not yet been launched.
In addition, there is an agreement «Rusnano» On the launch of three funds with Chinese partners. One of them, Cirtech with a total volume of $ 160 million, is created in conjunction with the Chinese «Qinghua Holding» (Tsinghua), second — Rusnano Zhongrong United Investment Fund with $ 500 million —With Zhongrong International Trust. Another fund is provided for by an agreement on cooperation with the All -Chinese Aerospace Corporation of Science and Industry (Casic).
Add that at the end of last year «Rusnano» I agreed with the Indian sovereign Foundation National Investment and Infrastructure Fund (NIIF) on the creation of a joint fund by a volume of $ 2 billion.
Source: