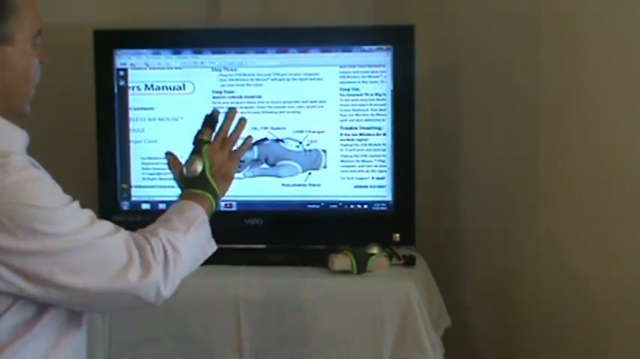 IF YOU WANT to CONTROL YOUR COPUTER by Just WAVING YOUR HANDS in the AIR, You COLD Do SOMETHINGINGINGINGINGING HACKING A KINECT SYSTEM, Or CULD SIMPLYA Tom Cruise in Minority Report Style Mousing Glove.
I Realize That The Minority Report Comparisons Are Getting Pretty Stale these Days, But this Couptically Have Been a Prop in the Movie.
.
This COULD Be Great for Giving Presentations, But I'M Not Sure i'd Use When Simply Working at My Desk. Keeping Your Hand Wrapped Around a Regular Mouse All Day Can Get Pretty Tiring, But I Expect Wearing a Glove For Hours at a Stretch Wouldn't Be Much Fun Either.
Source: DVICE