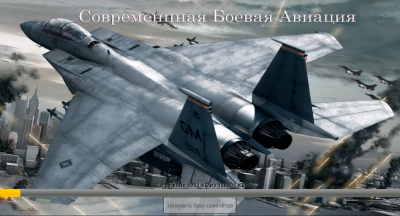 The most complete (more than 600 aircraft) Encyclopedia of modern combat aircraft (from 1945 to our days).
– Photos (more than 4000)
– Flight and technical characteristics
– modifications
– Interesting stories of creation and testing
– Convenient filter system
– Automatic database update
After the initial download of the database, it takes several minutes to unpack it. Depending on the device, it takes 5-10 minutes.
Attention database is more than 200MB. Make sure your device is enough free space.