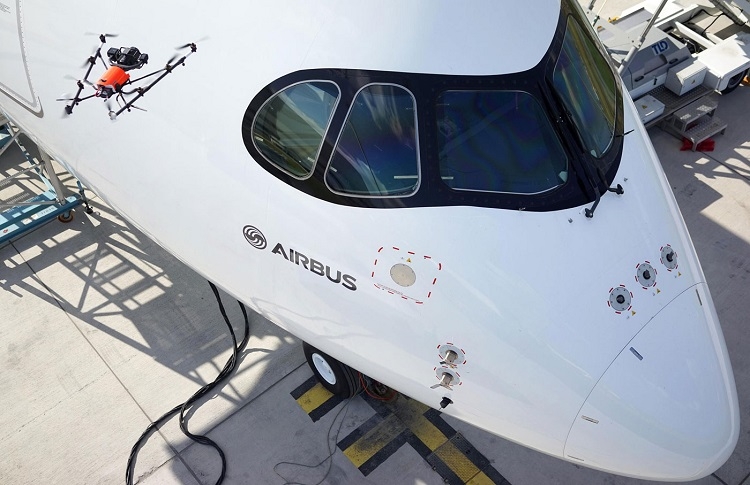 A pre -expert examination of the aircraft is one of the most important operations that are performed before the departure. This lesson takes a lot of time, and also poses a danger, as technical personnel are involved in high -rise work. Airbus conducted the first trial inspections with the involvement of drones, which significantly reduced the working hours, and also facilitated the work of staff.
The company demonstrated its new inspection process during an air show at the Farnborough air show. The drone equipped with the Intel Realsense camera circled over the A380 side, shooting a whole series of high resolution personnel. Further, the images were imposed on the 3D model of the aircraft, which allowed to get a detailed image of the object. Of course, to study such a digital model also needs dexterity and for some time, but it is much faster than a physical examination of the real apparatus. If a traditional inspection takes about two hours, then with the help of a drone this procedure is reduced to 10-15 minutes.
Airbus plans to complete the experimental phase of its research before the end of the year, and also intends to expand the list of technical operations using drones.
Source: