The 2020-21 years for the creators of the AirCAR Aerocar-transformer turned out to be extremely rich: at the end of 2020, his first test flight and the first flight between the cities took place, and six months later its creator, the Slovak company Klein Vision, received the treasured certificate of transport management, giving it the rightFor legal flights.
To date, according to the requirements of the European Aviation Security Agency, the raid of the car exceeded 70 hours. During this time, she made two hundred take -offs, landings and cross -country trips, which allowed the developers to get a local flight certificate. To obtain a pan -European one, it will be necessary to create three more machines.
Outwardly a double aerocar resembles a sports car of Le-Man's races. AirCar is equipped with a 140-horsepower four-cylinder BMW with a volume of 1.6 liters, which drive the supporting screw and wheels. Rulet speed of the machine – 115 km/h, cruising – 180 km/h, and "ground" – 160 km/h/h.
To transform the aerocar from the aircraft to the car, just press the button and wait two minutes. In this case, the wings are automatically folding into a special body and the "retraction" of the tail.
Recently, Klein Vision has been testing a powerful Adept Airmotive engine intended for serial aerocar. It is expected that with its help the car will be able to accelerate in flight to 300 km/h and overcome the distance to 1000 km. According to the company, the serial model can be certified within a year.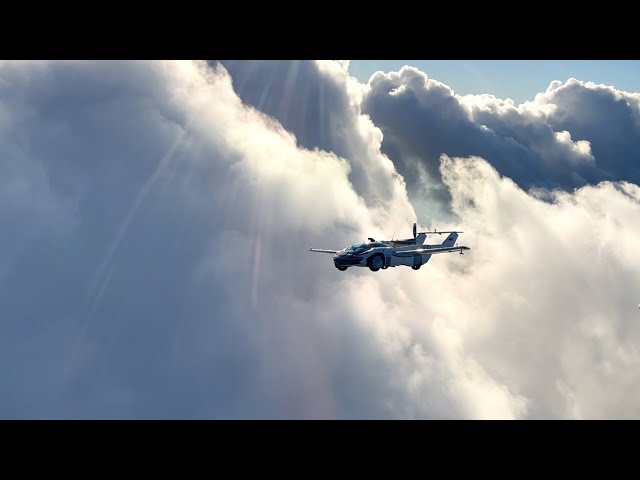 Source &#8212 Klein Vision