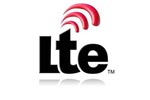 After the intervention of the head of the Russian government in September last year and the signing in March 2011 YOTA agreements with operators «Big three» (MTS, «Megaphone», «Vimpelkom») And «Rostelecom» about the development of LTE in Russia, hardly anyone doubted the successful outcome.
This agreement will accelerate the development of LTE networks in Russia. Thanks to its implementation by 2014, access to LTE networks will receive residents of 180 Russian cities, and each of the participants «Big Four» will be able to redeem 20% of the shares «Scartel» At a market price.
All participants «Big Four» expressed confidence that the return of frequencies «Scartel» creates all the prerequisites for creating a unified LTE network in Russia. Moreover, these frequencies are not busy with anyone and there are no obstacles to start work in the near future. Although, before starting work on the project, «Scartel» You will have to, at least, get an addition to a license that allows you to work in LTE networks.
Source: