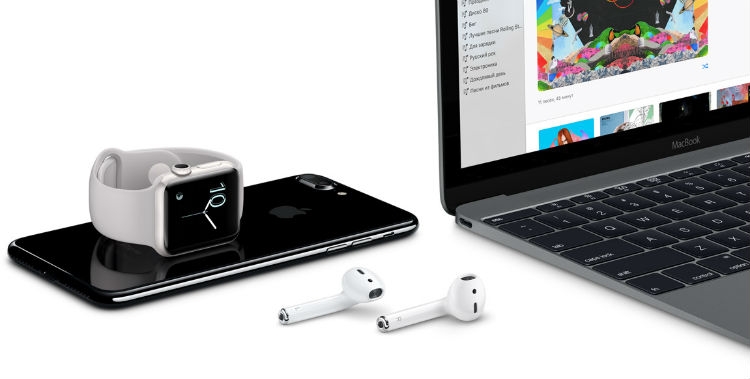 The AirPods wireless headphones, which were announced in September, along with the iPhone 7 and iPhone 7 Plus, the release of which was originally scheduled for October, has not yet been saved.
Apple postponed the release of Airpods due to the need to eliminate flaws, without naming new supplies and not indicating what the problems are concluded.
There are a variety of rumors about the release date of Airpods. Some sources claim that sales of Apple headphones will begin this week, others insist that the emergence of new items on the market should be expected in early 2017.

The latest news came from the Barclays investment bank, which reported in an analytical note that AirPods production will begin in December 2016. This means that headphones can appear on store shelves in recent holiday sales, although the beginning of the implementation of the novelty in January 2017, as reported earlier, is also not excluded.
Barclays said that the origin of AirPods will be limited, from 10 to 15 million pieces. If the demand is high, then the reserves of the headphones can quickly exhaust, as was the case with the initial IPhone 7 Party.
Source: