If you have traveled abroad, then you perfectly understand what a burden can become your own suitcase a few minutes before landing on the plane. Developers from Trunki decided to modernize the road coffee, turning it into a curious vehicle. The novelty is called Airwheel and is able to not only get rid of the need to wear luggage or roll it behind, but also deliver its owner to the terminal.
He has not yet appeared on sale, but a campaign to raise funds for the organization of production has been launched on Kickstarter. The new suitcase is equipped with a powerful battery, 10-centimeter wheels and steering. He is able to withstand a rider weighing up to 130 kilograms, accelerates to 10 km/h and retains autonomy at a full load of at least 1 hour. There are two USB ports on the aluminum case, which can be used to charge mobile electronics.
The novelty has a volume of 28 liters with a weight of 7.5 kilograms, meets all safety standards and is easily placed in the upper luggage compartment. The settings of the parameters are carried out using a mobile application in which, if necessary, you can run the baggage search mode. If you are sure that you need such a COFR, you need to invest $ 459 to get it in February 2023.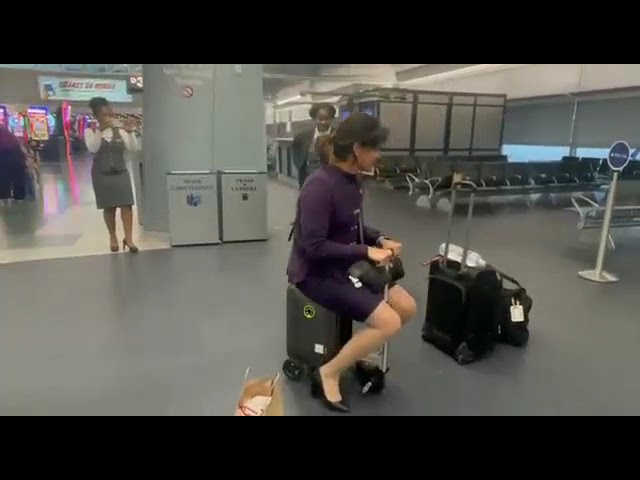 Source &#8212 Kickstarter