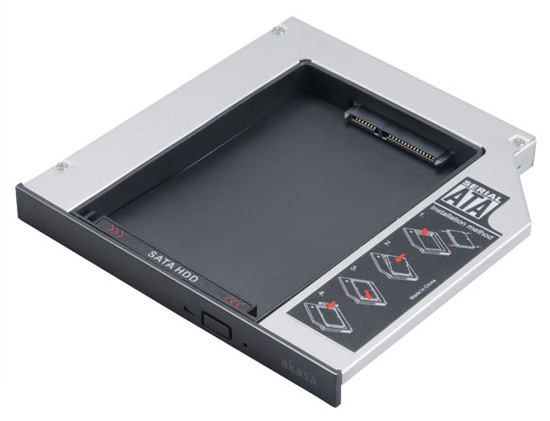 A curious novelty was recently added to the assortment of its products AKASA.
According to developers, their brainchild called N.Stor (AK-OA2SSA-BK Code) will allow you to install a 2.5-inch hard or solid-state disk with a SATA interface in a portable computer instead of an optical drive. In this case, the product is made of aluminum and durable plastic, and its overall dimensions are 130 x 129 x 13 mm.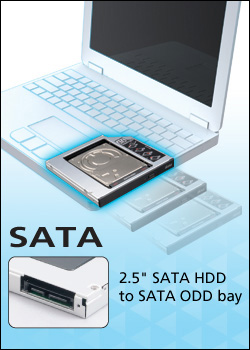 Here are just about the price and terms of admission to the sale of this decision, its creators have not yet provided any information.
Source: