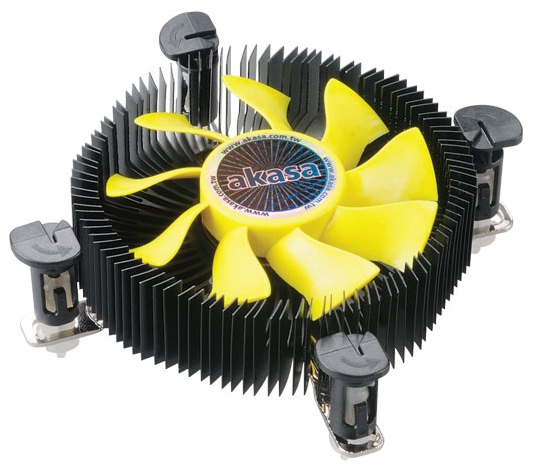 On its official website, AKASA published a description of a new low-profile processor cooler called AKASA K25 (AK-CC7118HP01 code), designed for the use of Mini -itx and Micro-Atx standards in small in size, MINI -ITX and Micro-Atx standards.
This active air cooling system has dimensions of 87.2 x 85.2 x 29.5 mm with a weight of 220 g and is compatible only with Socket LGA775/1155/1156 (Intel) connectors. It constructively consists of black aluminum radiator of a round shape with integrated copper «sole», on which a 74 mm fan with S-Flow blades is installed. «Propeller» It is equipped with a rotation speed control function by the method of wide-pulse modulation in the range from 600 to 3000 revolutions per minute, designed an average of 50,000 hours of non-proceeding and in a neglected state pumps up to 33.50 cubic feet of air per minute, creating noise not higher than 28.71dB.
There is no information about the price of the product and the terms.
Source: