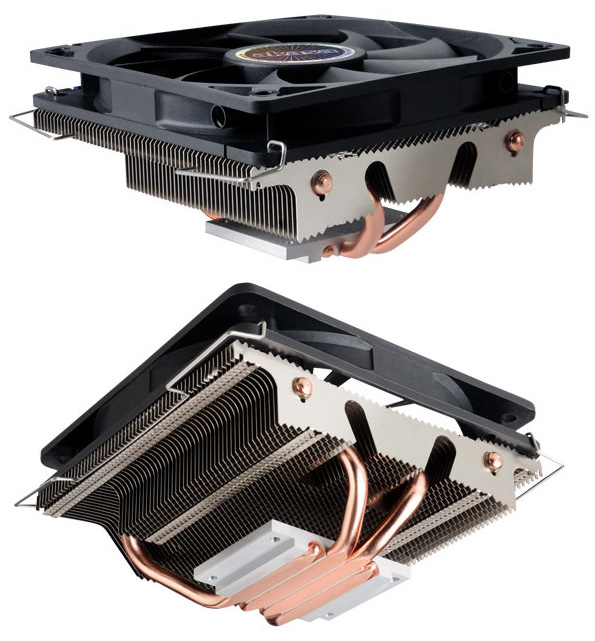 Description of the low-profile processor cooler Nero LX (AK-CC4011EP01 code), designed for effective use in small-sized computer systems of the HTPC category, recently appeared on the official website of AKASA.
To remove excess heat from CPU in the performance of Socket LGA775/1155/1156/1366 (Intel) or Socket AM2/AM2+/AM3/FM1 (AMD) The debutant uses the principle of direct contact with the surface of the chip four, extending from the base of copper heat tubes. The tubes penetrate the aluminum plates of an overhanging radiator over the base of the radiator, which is blown by a 120 mm fan installed on top. The fan is equipped with a rotation speed control function by the method of wide-pulse modulation in the range from 600 to 1900 revolutions per minute and in a neglected state pumps up to 64.12 cubic feet of air per minute, creating noise from 11.5 to 31.5 dB. At the same time, the general dimensions of the structure are 120 x 120 x 59 mm, and its weight is 298 g.
There is no information about the price of the product and about the timing of its sales yet.
Source: