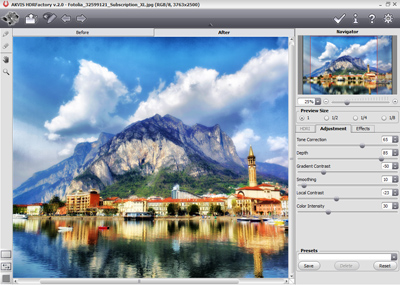 In version 3.5 There was a new tooling tool (in the Standalone program). The tool is designed to cut off part of the resulting HDR image and can be used to level the horizon line in the photo. With the help of personnel, you can improve the composition, shift the center of the image. Also added support for images of cameras Canon EOS 6D, Canon EOS 600D, Canon EOS 1100D, Canon PowerShot S100, improved compatibility with Windows 8.
Developer: Aquis
It is distributed: shareWare
Operating system: Windows, Mac
Size 28 MB
You can download from here.
Source: