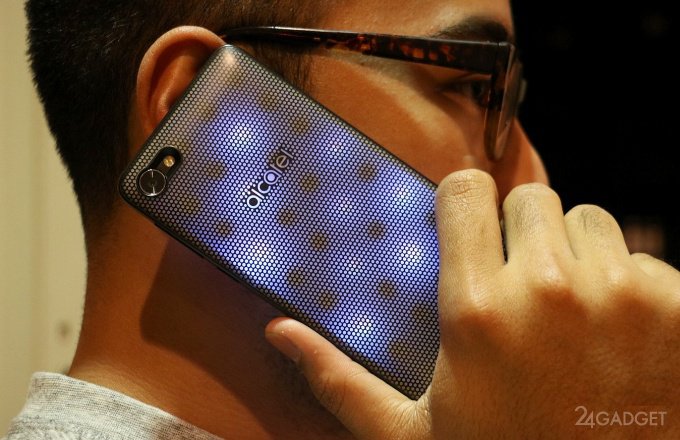 TCL brought to the MWC 2017 exhibition the smartphones of the Alcatel brand not the flagship category, but one of the new products deserved universal attention and is not in vain. Model Alcatel a5 LED I received a change of rear cover, which can be enough functional. Of the three presented back panels, the one is especially distinguished that with custom-made LED lighting. The manufacturer's approach is similar to the Lenovo Moto Mods idea for smartphones Moto Z.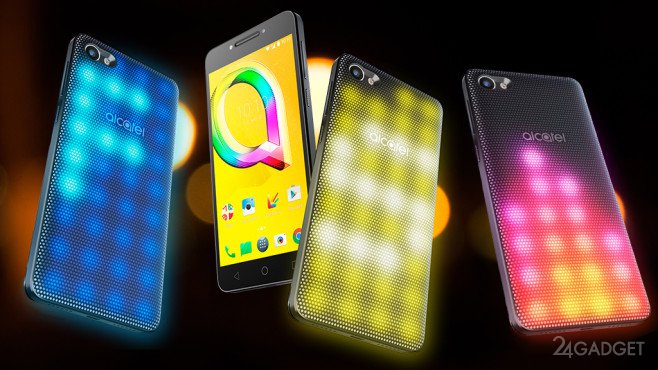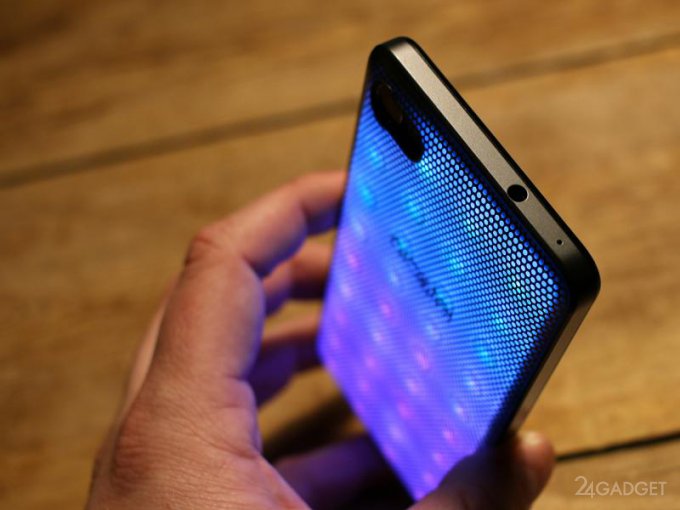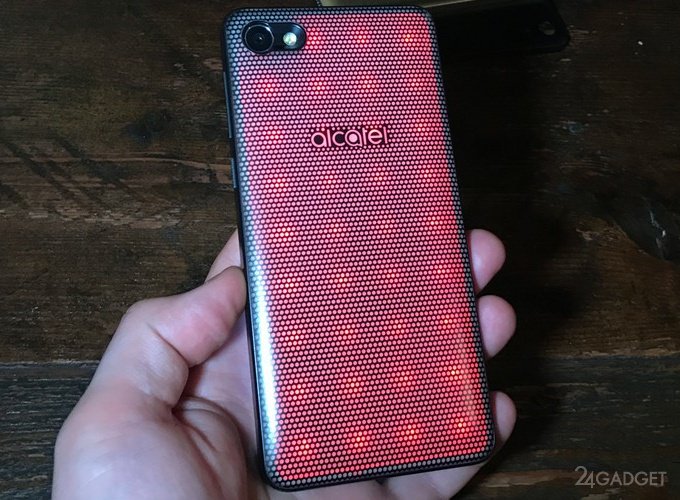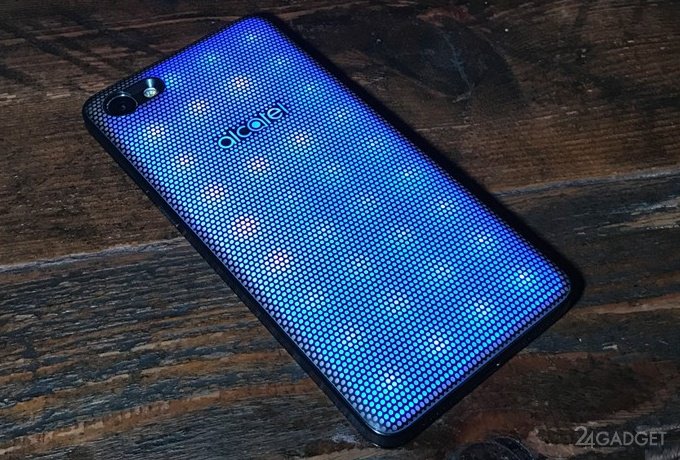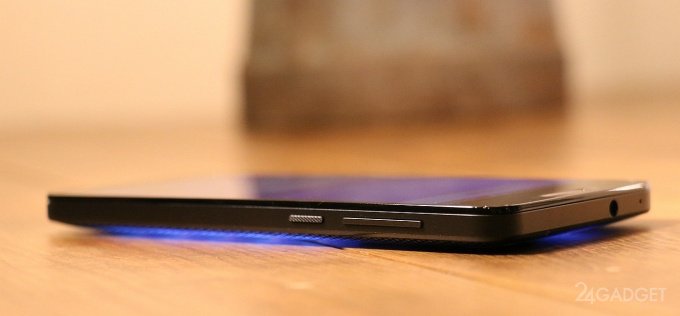 The backlight panel is tuned through the Color Catcher 2 mobile application.0, which allows you to create an individual color music mode and personal settings for switching between modes, shaking the smartphone, receiving notification from mail, instant messengers and so on. To play the color in the LED panel, a 4×9-colored matrix is installed. Also for Alcatel A5 LED are offered: an ordinary rear cover without special functions and a panel with an additional 3000 mAh battery with an ergonomic bend on the sides so that the smartphone does not seem too thick. In addition, the company plans to release a module with built -in speakers, the prototype of which was demonstrated on MWC 2017.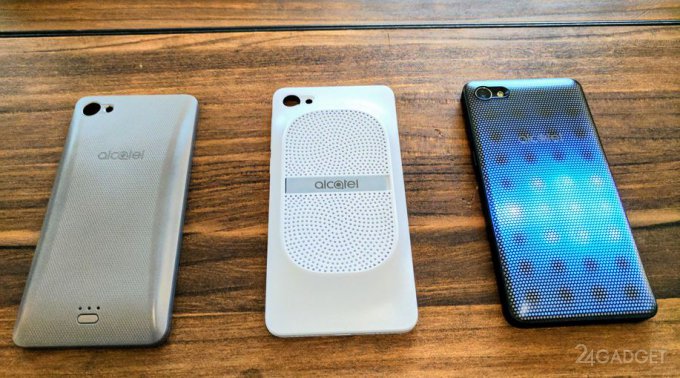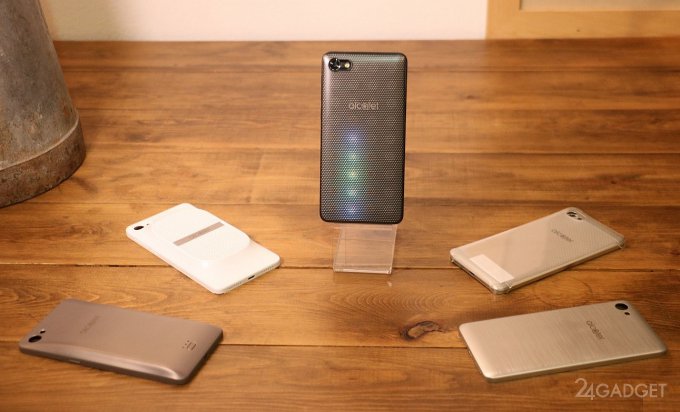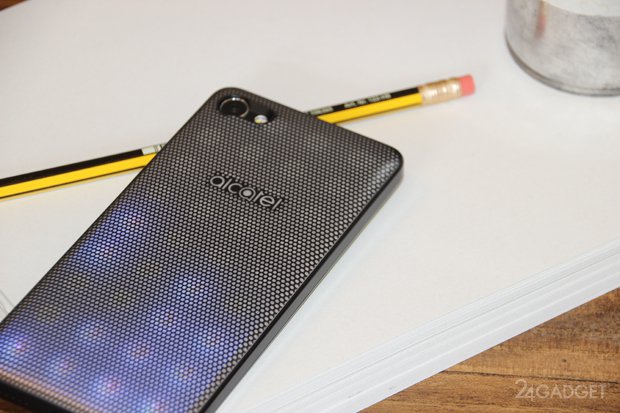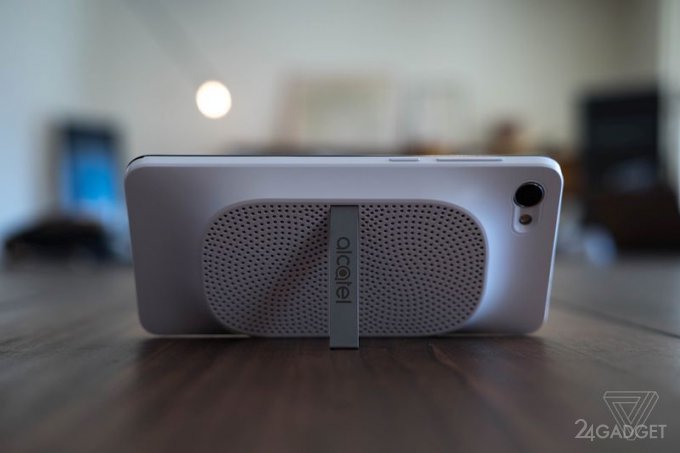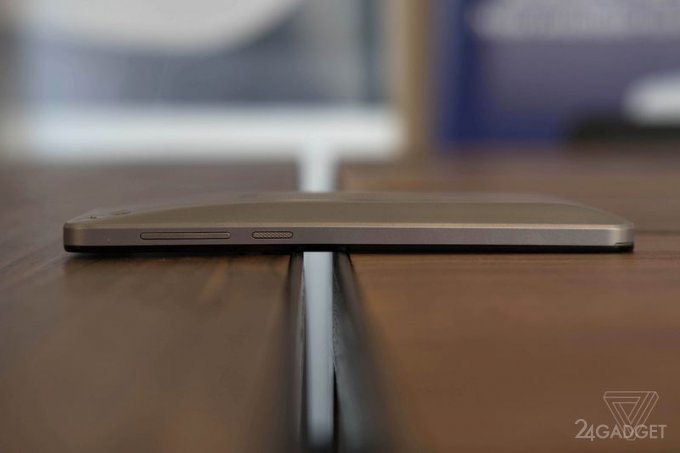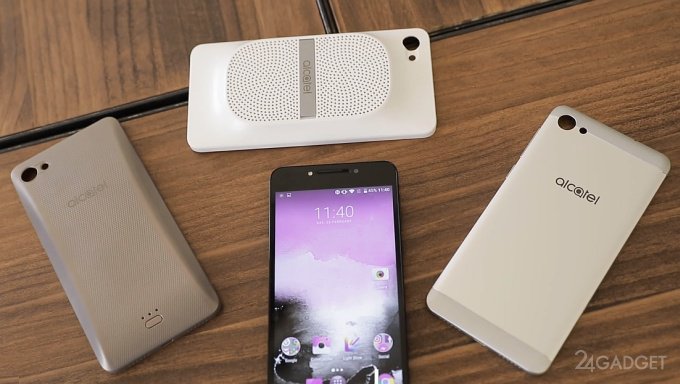 The rest of the Alcatel A5 LED characteristics are quite common. The smartphone is equipped with 5.2-inch IPS display HD permits (1280×720 pixels), an eight-core MediaTek MT6753 processor with a clock frequency of 1.5 GHz, 2 GB of RAM and 16 GB of internal memory with the ability to expand Microsd cards, 8 MP and 5 megapixels, 4G LTE modem and a 2800 mAh battery with a battery. The previous generation of Android 6 is responsible for the operation of the device.0 Marshmallow. What is nice, the LED cover is already included in the smartphone. The European version will not have a fingerprint scanner, unlike the American. The release date and the cost of the new items are not known.
Available model Alcatel a3 4G LTE received 5.2-inch HD display, quad-core chipset MediaTek MT6737, 1.5 GB of RAM, a built-in drive of 16 GB, 13-MP main and 5-MP front chambers. Battery capacity – 2460 mAh. The body of the smartphone is made of plastic, but the metal frame.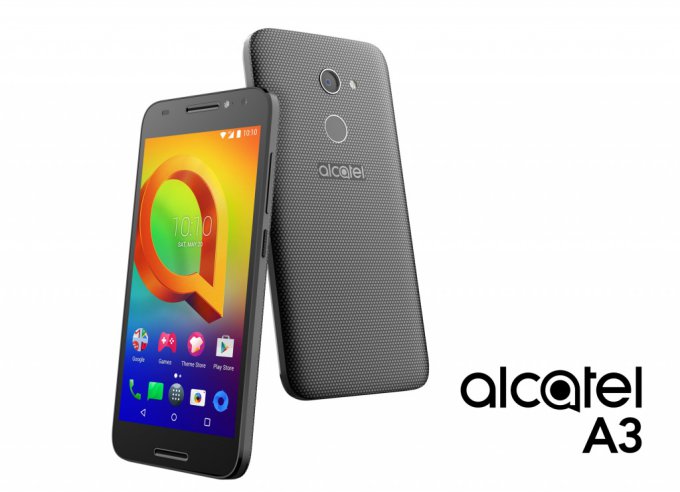 Model Alcatel U5 positioned by the company as the most affordable 4G-smartphone. He was awarded a 5-inch display with a resolution of 854×480 pixels, a 4-core MediaTek MT6737M processor with a clock frequency of 1.1 GHz, 1 GB of RAM and 8 GB of internal memory, 5 MP and 2 megapixels, slot for Microsd memory cards, 4G LTE modem and 2050 mAh battery.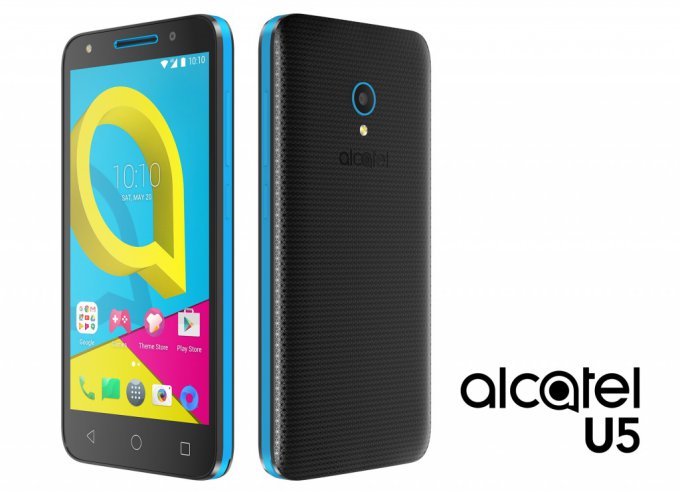 Both devices work on Android 6.0 Marshmallow. The cost and date of their appearance on sale has not yet been announced.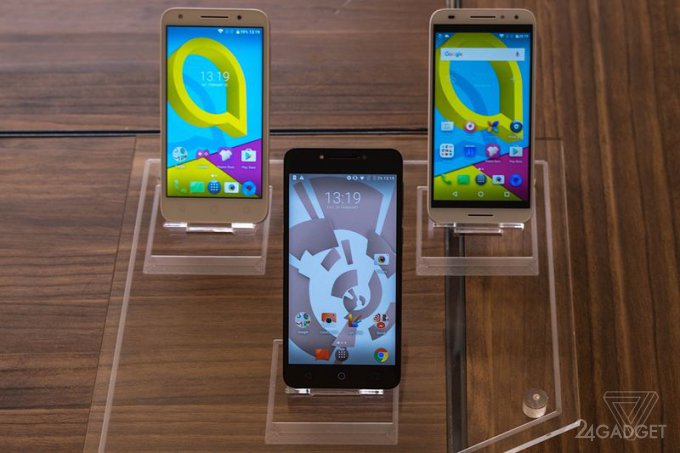 Source: Phonearena.com