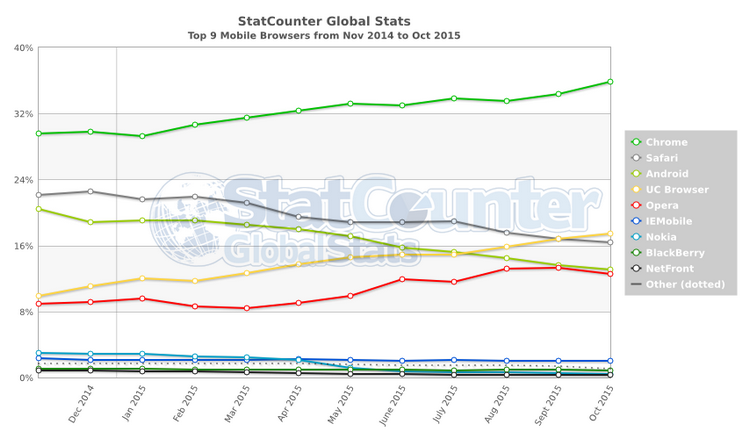 In UCweb, such an impressive growth dynamics was explained by the increased popularity of the browser in large markets such as India and Indonesia, RBC reports. So, in October 2015, the share of UC Browser in India reached 54.4 %, while back in November 2014 was 39 %. In Indonesia, the annual increase in percentage was even more — from 16 to 49 %.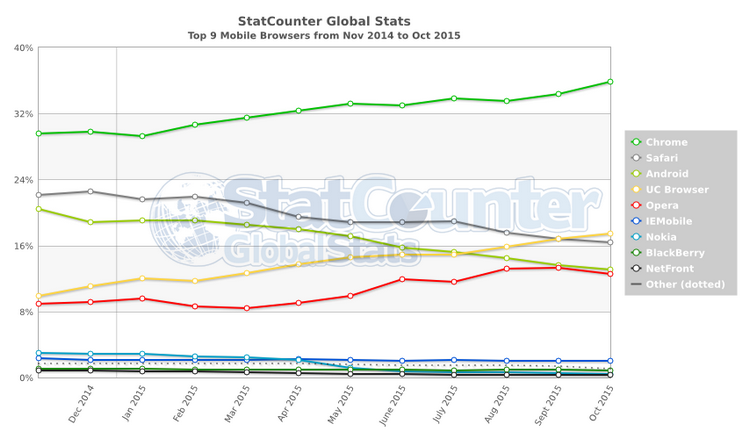 The developers also associate the popularity of UC Browser with high speed, convenient access to local content and services, as well as the UC Union distribution network, which places a link to the UC Browser browser on visited sites like social networks in order to set statistics on the frequency of using one or another browser.
The representative of UCWEB in a conversation with RBC did not forget to affect the Russian market. He recalled that in the near future the company will launch its own news aggregator. The service will allow users from Russia to view the latest news depending on their place of residence, interests and other factors.Read the details in our November news.
Source: