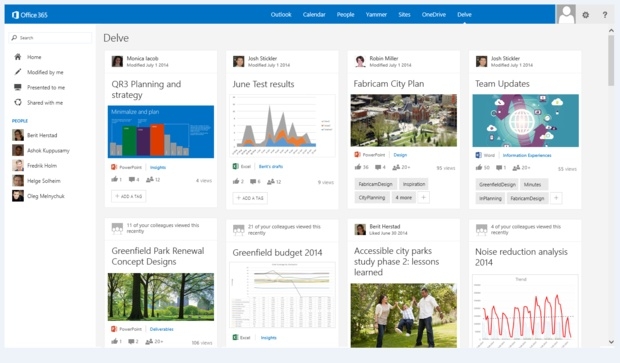 The main idea of the project: users do not need to remember where what information is or who published it. All information is displayed automatically, based on «work performed and people with whom the interaction is carried out». The access of access rights is also used. Data is displayed in the cards — Hence the similarity with Flipboard.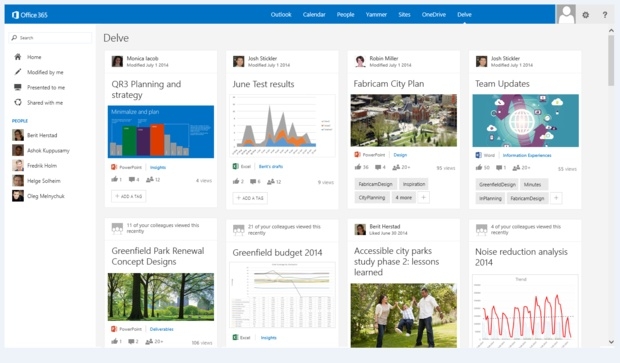 Delve is based on the Office Graph algorithm created in Microsoft. He determines the relationship between people, contents and work performed at Office 365. Representatives of Microsoft say Delve — This is the first application that will be used by Office Graph.
At first, Delve will display information from Exchange, OneDrive For Business, SharePoint Online and Yammer. For several months, more sources will be connected, including e -mail investments, OneNote and Lync. Delve's full deployment for all supported Office 365 accounts will be completed in early 2015, they say in Microsoft.
Source: