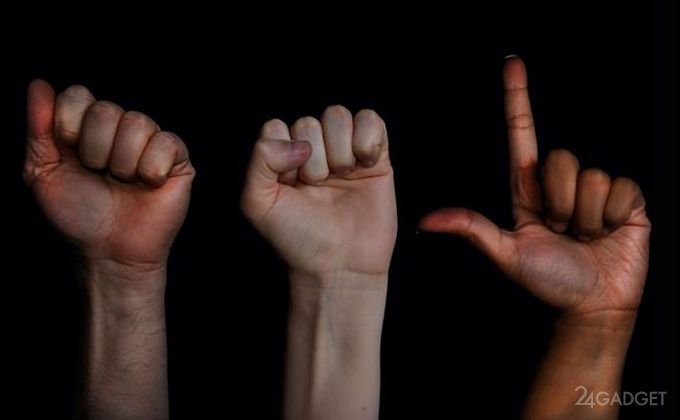 The team of developers from the University of California introduced a unique electronic glove. The device converts the language of gestures into a text, which is displayed on the screen of any gadget. Given the fact that the cost of the new item is only $ 95, it will be in demand by all charity organizations specializing in the help of the deaf.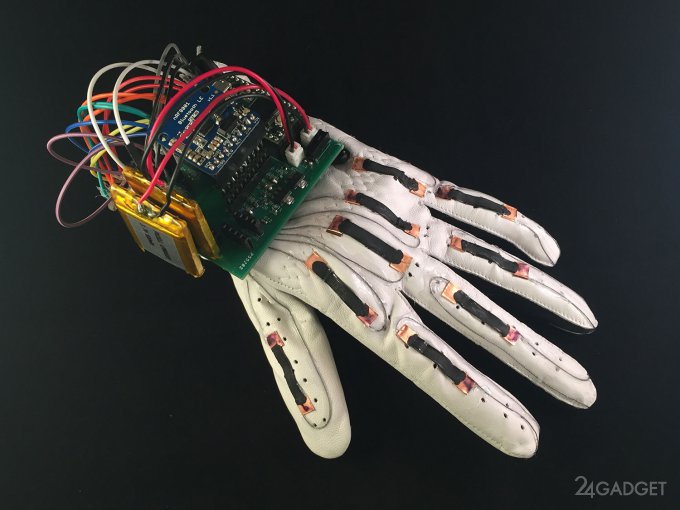 The glove uses nine main and several additional sensory sensors that respond to the movement of knuckles, hand mobility, a direct and indirect position of the fingers. The electrical resistance obtained due to different current power using a special algorithm is converted into a nine -bit code. Each of them means a certain letter and is transmitted through Bluetooth, displaying on a smartphone, tablet or PC in the form of text.
The relevance of development is more than obvious: as a rule, many hearing impaired people do not know how to write. The new technology will significantly increase their level of communication with the outside world and, accordingly, the quality of life.
Source: Motherboard.Vice.com